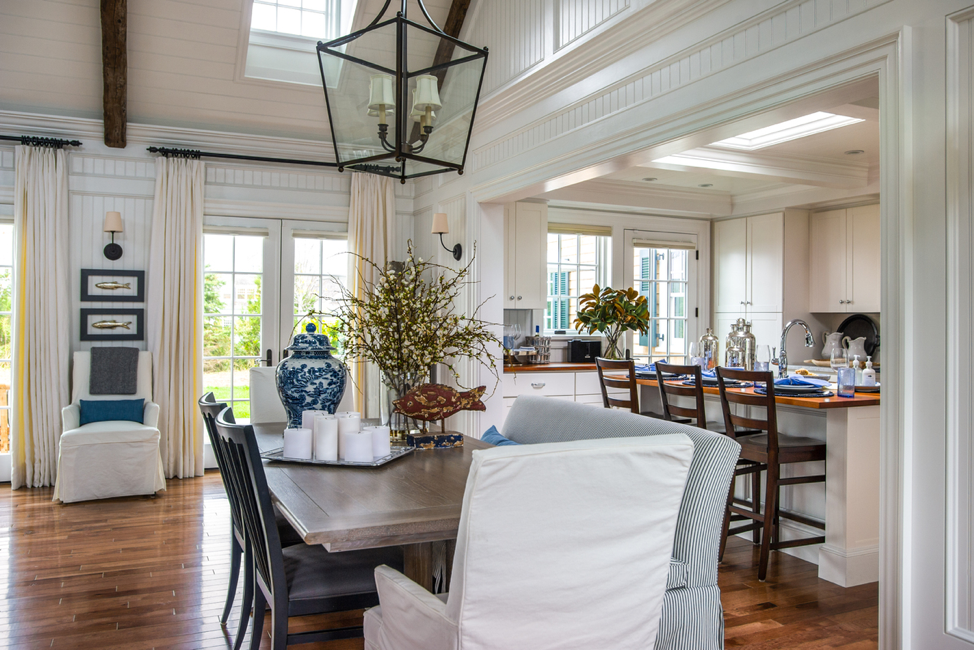 Having a vacation rental property—particularly in popular vacation destinations—can be a highly lucrative investment opportunity. After all, the vacation rental industry continues to grow quickly. The global vacation rental market is predicted to grow by 7% every year until at least 2020. And by 2020, millennials alone are predicted to contribute $1.4 trillion.
Whether you're listing your property on Airbnb (whose platform comprised 75% of all vacation rental bookings in 2018) or through a private company, it's important you stage your home to appeal to your guests. Not only does it help attract potential guests, but it also makes current guests happier, which increases five star reviews. Here are some staging tips to help you make your vacation rental a hit.
Keep the Guest in Mind
There's a difference between choosing styles, colors, and themes based on what you would like and what you believe guests would like. Every guest is different; you're not catering to just one person—you're creating a space that's designed to speak to each family that walks through the doors. For this reason, it's important to stick to safe, neutral colors. Adding unique patterns, stylish prints, and bold colors are okay in moderation as accents. Create a color palette that you can keep coming back to as reference time and time again. You can research color palettes for inspiration, or use an online generator to come up with your own.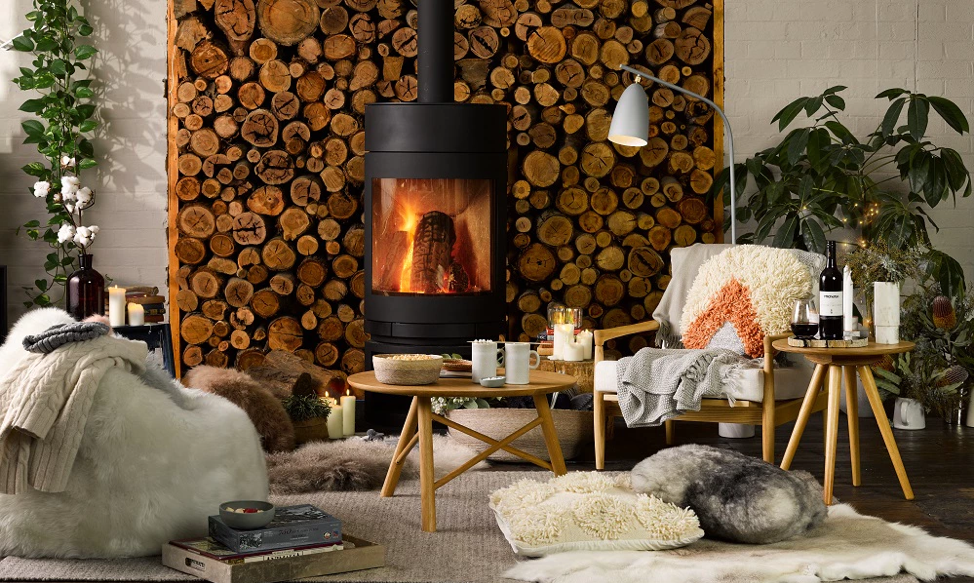 Incorporate Hygge
Hygge is a Dannish term that's gained popularity in the interior design space over the past couple years. The word hygge is used to describe feelings of coziness and comfortability; the feelings of contentment you feel when everything around you exists in harmony. To understand hygge, think of cozying up near a window with a cup of hot chocolate and a cool breeze coming in. Or wrapping yourself up in thick blanket and sitting by a fair listening to Christmas tunes as snow falls down outside.
Each of these examples of hygge will help you imagine the feeling that it gives. This Danish lifestyle trend is a good concept to follow as you work through staging your vacation rental property. So how do you add hygge into your home? Think of the things that make people feel comfortable. Thick throw blankets, fireplaces, comfort drinks like hot cocoa and fresh herbal teas, books, reading nooks, and fireplaces are all solid examples. Additionally, check out these hygge images for some inspiration and direction.
Add Ambiance
Adding ambience to your home helps infuse it with personality. It creates an atmosphere that helps build lasting impressions. While hygge is about creating spaces that make you cozy, ambiance is about the character of that space, and the mood that it invokes when a person enters that space.
One of the best ways to add ambiance is to add plants to your property—both indoors and out. Flowers and plants help breathe life into a space, and goes well with any theme. Not only is curated nature aesthetically pleasing to look at, but numerous studies have even found that help relieve stress, improve your overall mood, and even boost your creativity. Even in dimly lit spaces, you can still find bamboos that thrive in low-light areas. Succulents and air terrariums are particularly popular in today's interior design.
Lighting is another solid way to boost your property's ambiance. Installing a light dimmer is an inexpensive way to put the control into your guests' hands, allowing them to set the mood how they see fit. Backlit panels under your cabinetry, headboards, and mirrors also add a decorative element that can be customized any way you see fit.
Throw rugs are another way to completely transform a space and boost your ambiance. Not only can they infuse color into a neutral space, but they can help group furniture and decor together. And lastly, artwork and other decorative elements contribute to the way a space makes you feel.
Pay Extra Attention to the Bedroom
Using the right bedroom staging tips is critical; after all, this is where your guests start and end their day. Having a comfortable space to rest is important. In addition to having comfortable sheets, pillows, and a mattress, it's also crucial that you stage bedroom in a great way, too. As the bed is the focal point of the room, you should treat it as such. Fluffy duvets with accent pillows and a decorative bed runner will do the trick.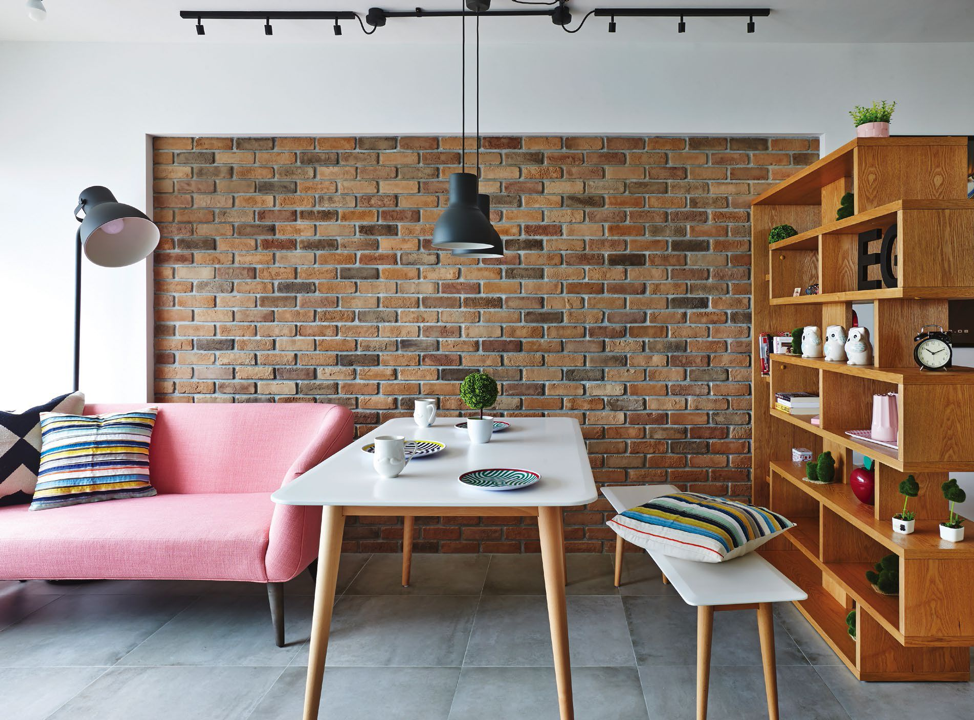 Choose a Theme
When you start staging a space, it's important to stick to a theme. Having a singular theme allows the space to flow cohesively from one room to the next. If you don't know where to start, you can check out interior design magazines and platforms like Pinterest for some inspiration. Here are some common themes you'll come across:
Contemporary
Industrial
Modern
Minimalist
Scandinavian
Bohemian
Rustic
Coastal
Take a look at each of these themes and then see how they would work in your space. It's also normal to mix themes up. Most importantly, you want to choose a theme that works well with the vibe and energy of a location. For example, if you have a San Diego property near the beach, perhaps you want to bring elements of San Diego into your space with a coastal/rustic theme. Take a look at our article on designing with a theme.
Turn Your Bathroom Into a Spa
The bathroom is a very important place in the home, and staging your bathroom should be at the top of your priority list. The goal is to make your bathroom an oasis; a place that your guests can return to at the end of a long day and get rejuvenated and relaxed. Therefore, creating a relaxing atmosphere is necessary. Fortunately, you don't have to break a budget to achieve this. Small upgrades can make all the difference. Updating your hardware, repainting the walls, and installing new light fixtures are simple and cost-effective ways to make a difference.
[/fusion_text][/fusion_builder_column][/fusion_builder_row][/fusion_builder_container]