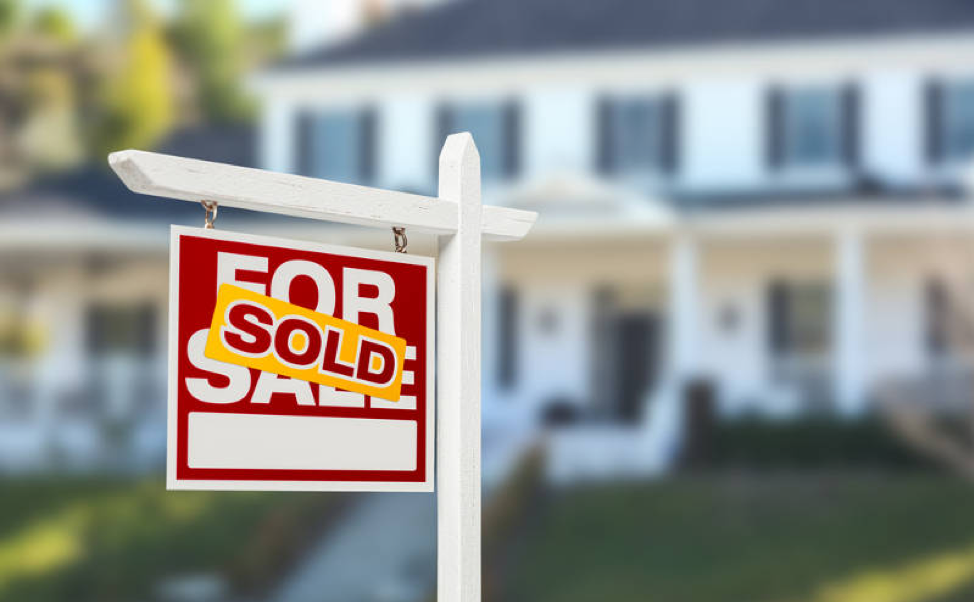 Selling your home is a huge step. It involves plenty of moving parts, and without the proper know-how and guidance, you could easily make critical mistakes that hurt the final sale, or prolong your home's place on the market. There are many reasons why you'd want to sell a home; perhaps your children have moved out and you want to downsize, or maybe you're in tight quarters and want a larger space. Whatever the case, if you plan to sell your home—especially if you're attempting to do it on your own—avoiding some of the more common mistakes will make your experience more seamless.
Setting the Wrong Price
How you price your price your home can make a drastic difference to the final sale. And believe it or not, it's possible to price your home too high OR too low. Home prices are based on strategic plans and data; simply putting a number on your home based on what you believe is an accurate value (say, for example, based solely on a Zillow estimate) wouldn't be a smart move to make.
Your price should be set based on reliable data and an accurate value assessment. Pricing too high could prevent worthy buyers from even giving your property a chance. On the other hand, pricing too low could create a "too good to be true" illusion.
The term "Fair Market Value" also comes into play here. Fair market value is when the market value of a property is based on what an unpressured buyer would pay for a home from an unpressured seller. This is when all parties involved in the transaction are knowledgeable and understand the numbers.
Renovations With No Return
If you want to get the most money out of your home, chances are you'll have to make a few renovations and repairs. The value and appearance of your home can be dramatically altered with just minor upgrades and renovations. For this reason, it's critical that you focus on smart remodeling projects, rather than costly ones. This includes updating your kitchen cabinets and counters (even with just a paint job) adding hardwood floors, or removing minor walls to create an open floorplan.
Pay special attention to key areas of the home, like the kitchen and bathroom. In the kitchen you'll often find that a simple fresh coat of paint on your cabinetry and new hardware fixtures will go a long way. Bathroom updates that give the space a "spa" feeling will also do wonders to improve value perception.
Most importantly, be sure to address maintenance issues. When a buyer finds that there's a laundry list of items that they have to fix, it can be a major turnoff. Even when the necessary repairs are minor, buyers almost always prefer a home ready out-the-box. Start by prioritizing the most important issues, such as those that will be prevalent in a home inspection. Then work your way towards other smaller repairs if it's within your budget and schedule. 
You Don't Need to Stage Your Home
While you might be in love with your home, its style, and arrangements, not everyone shares the same sentiment. The right staging allows potential buyers to envision themselves in your house. You need to be able to understand your buying pool, and stage your home based on what's most attractive to them.
Clear up clutter to make your home appear clean, organized, and more spacious. You should also consider cutting back on personal mementos; when you de-personalize your space, it makes it easier for others to imagine being there. Add some well-placed plants to create freshness and ambiance, brighten up your rooms and maximize natural light, and rearrange furniture accordingly.
Not Hiring a Professional Photographer
https://docs.google.com/document/d/1thBTmJfFzensSKmwCI3D1xZ6yD-Pk4ac_2ckH_Wn9kg/edit
A professional photographer can make or break your ability to bring the right people into your home. Even when you're confident in your updated smartphone and photography skills, you'd be amazed at what a difference a professional photographer can make with their equipment and editing skills. High-quality photos make potential buyers even more excited about seeing your property. The more photos you have, the more likely you are to attract leads. Generally, the sweet spot is between 15-20 photos.

Not Waiting for the Right Time
Of course, there are better times to sell than others. Ideally, you'll sell your home when the market for buyers is at its peak. In some cases, this might mean you have to wait a little longer, and in others, you might consider listing faster.
Every city and neighborhood has an ideal time of the year for home selling, and it's hard to gauge what's best for your home unless you understand the trends and data—on both a local and national level. Every market is different, and a knowledgeable agent on your side can guide you in the right direction. An agent will make calculated based on local stats and historical averages to help you understand your local housing market before making a move.
Limiting Viewing & Open House Opportunities
Open houses and viewings are crucial to the sale. An open house can make or break your home's perception on the market. With an open house, you can group together multiple potential buyers at once, which can also help initiate action; buyers who can see other interested buyers might act faster to beat the competition.
It's also important that you accommodate individual viewings, too. Limiting your viewings and open houses wouldn't help you in the long-run. Some sellers limit their viewing so that they will not be inconvenienced. However, homes that are harder to see are harder to sell. Even when it's inconvenient to accommodate as many potential buyers as possible, it's a necessary step to take.
Ignoring Marketing
Putting a home on the market is about so much more than simply listing it. Home staging and professional real estate photography are just a piece of the marketing puzzle. Real estate agents work overtime to market their properties, and there's a reason for this. If you're not adept at marketing—knowing where and how to promote your listing—you could lose out on a chunk of your market.
Choosing the Wrong Real Estate Agent
Each of the mistakes we've listed here could be avoided by choosing the right real estate agent. The right real estate agent helps you determine an accurate and fair pricing, market and stage your home, host open houses, and arrange professional photography. Moreover, someone who doesn't have real estate experience can quickly get lost.