Whether you've invested in a luxury vacation property or are converting your current family home (now that the kids have moved out) into a vacation rental, it's time to start thinking about how you're going to turn a profit. Owning a vacation home can be a great asset if treated carefully. There are plenty of vacation rental websites to list your property on, but running a rental business is about much more than throwing up a listing and hoping visitors will come. Here are a few tips for renting your luxury vacation home: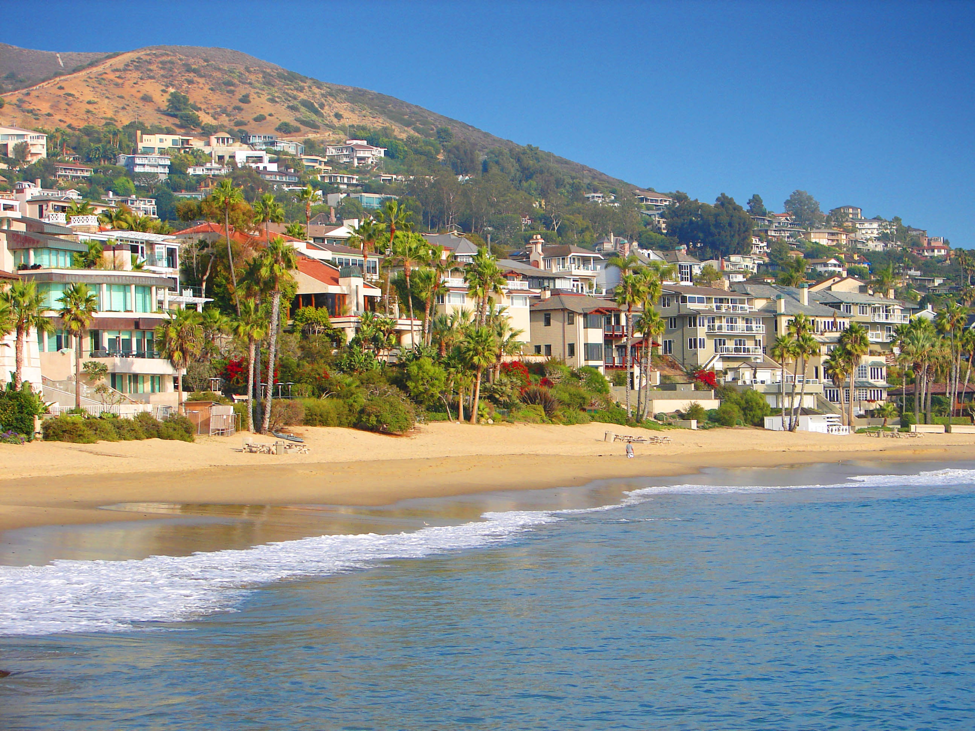 Photo source: https://www.lagunabeachlimousine.com/Services-Occasions-laguna-beach-limousine.html
Write Detailed Headlines & Descriptions
How you describe your luxury rental property can mean the difference between an inquiry and a loss. The goal is to convince travelers to click on your listing. This means your title needs to be convincing. Focus your title on your home's unique selling point––the one area that makes your house stand out from the rest. This could be an inground pool, a balcony, floor-to-ceiling windows, skyline views, and many more. Refrain from listing elements that potential visitors can figure out through simple filtering tools, like cost and number of rooms.
Additionally, use your description area to maximize your value. What's different about your luxury vacation rental? Do you allow customers to host events? Is your property kid-friendly? Pet-friendly? These are important aspects to mention in your description. Stay true to your home's identity and offerings, but play onto your strengths.
Looking at current descriptions of other luxury vacation homes will help you better understand what it takes to describe a successful listing.
Take Great Pictures
One of the first things a potential customer will notice about your listing are the pictures. For this reason, it's worth it to invest in professional photography. The difference professional photos can make is astounding; this is the real reason Airbnb is able to drive major profits. They understand the value of photographs so much that they'll send a photographer to capture your property in the best light, at no cost to you. If this is the platform you plan to list on, you can take advantage of this service.
Studies have also shown that the more photos you have, the more booking inquiries you're likely to get. Jeff Corn, CEO of Virtuance Photography & Virtual Tours, conducted his own study to see just how powerful photos really were, and the results were fascinating. After taking professional photos of a property listing, he found that online views increased by 159 percent and bookings increased by 98 percent.
This BuzzFeed article is a perfect demonstration of how powerful real estate photography can be. Use the sliders to show the difference between the same settings, with one side being amateur photography, and the other side being professional.
Start Advertising & Marketing Your Property
Simply listing your vacation properties isn't enough. The vacation rental market is highly saturated, and sometimes you've got to do your own advertising and marketing to funnel more potential visitors in your direction. For example, there are plenty of vacation rentals in San Diego, and that's the site of your property, you're essentially fighting for visibility with hundreds of others just like you. Advertising can help you stand out from the pack. Take out advertisements on social sites like Facebook, and market your property through Pinterest and Instagram. Reach out to interior designer bloggers or other publications for coverage on your property.
Respond To Booking Quickly
Your response time says a lot about how seriously you take your bookings. If a traveler reaches out to several homeowners, they may make a booking on another property simply because they responded quicker. A study conducted by HomeAway found that 57% of travelers will choose another rental property if they haven't heard from the owner in 24 hours.
Additionally, listing platforms like Airbnb display average response times, which help people better understand their chances of a fast answer. You should always make it a priority to respond within a few hours. Be sure you have several alerts set up (text and email primarily) for when an inquiry comes in.
Stage Your Home
While you're not exactly staging for a sale, you still need to stage your home over and over for each visitor, just as would if you were selling your home. Because your property is marketed as a luxury property, your guests will expect a certain level of luxury in your house. You need your home to reflect high-end, making a higher price tag well worth the spend. When staging, you're decorating for not just yourself, but many types of visitors and styles.
One of the best ways to achieve this is to stay true to the personality of your location and/or building. If your rental is an a converted warehouse, for example, add industrial fixtures like repurposed secondhand goods, vintage pieces, stainless steel appliances, and Edison lights. If your rental is a beachside property, keep neutral, bright colors and find ways to ensure there's plenty of light. You'll also want to invest in comfortable lines, like towels and duvets. Additionally, throw in luxury touches, like bathrobes, high-end soaps, and powerful hairdryers.
Request Reviews
Request can have a powerful impact on your bookings. The more five-star reviews you have, the more likely you are to attract potential travelers. Studies have shown that online consumers trust reviews just as much as they trust word-of-mouth recommendations. In fact, vacation rentals without reviews can raise red flags––even for new properties.
Reach out to your visitors within a few days to encourage a review if they haven't already left one. If you leave out materials, many visitors will leave handwritten reviews. You can make a collage of these and find a nice way to display them on your property (which encourages other visitors to do the same).
An acknowledged expert in luxury coastal properties with more than fifteen years of real estate experience, Kym Talbert is devoted to serving the needs of home buyers and sellers in coastal Orange County. Known for integrity and perseverance, Kym combines unparalleled customer service with a state-of-the-art web marketing presence.