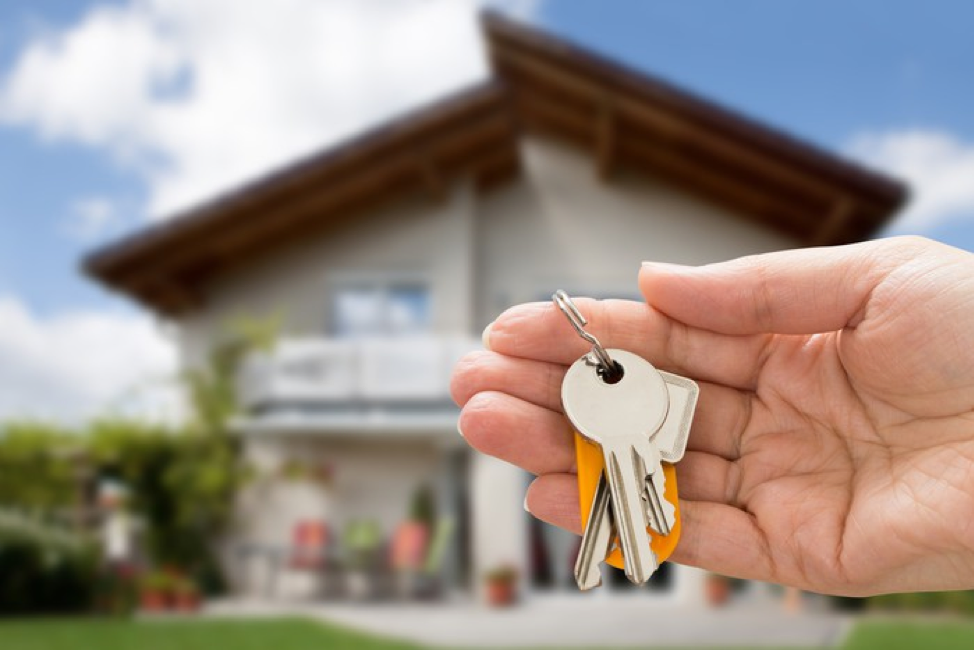 Buying a home is an intricate and delicate process. Naturally, this is one of—if not the most—important transactions of your life. As such, chances are you're wondering what the buying process consists of. If you're a first-time homebuyer, you might be curious and a bit nervous. However, once you understand what to expect, you'll find that with the right agent, you're in for smooth sailing. There are essentially six steps to expect in the home buying process:
Step 1: Choose the Right Real Estate Agent
Choosing the right real estate agent is necessary for a smooth home buying journey. Like anything that requires a significant investment, it's important for you to talk to several agents at once to really see who is the best match for you. Your agent will work with you to discuss your goals, timeline, budget, and much more. Your agent is your go-to resource for all things throughout the buying process, and it should be taken seriously.
When it comes to finding the right real estate agent, there are several things you should keep in mind. First and foremost, shop around for referrals. Your friends, family, and colleagues are great resources for potential real estate agents. They'll offer you honest feedback, and when a trusted person refers a real estate agent, you'll feel much more comfortable about your decision early on.
However, it's important to keep in mind that even with referrals, you always have to do a bit of digging on your own. Always read reviews online, and of course, interview the agent yourself. Ideally, you'll speak with two or three agents before you make a decision. Pay particular attention to the chemistry you have with an agent, and how they address your concerns. If you don't have any leads on a solid agent, consider going to open houses independently, where you're likely to find agents to mingle with.
Step 2: Find a Lender & Get Pre-Approved
The pre-approval process is a very important stage. Without it, you wouldn't have a realistic idea of what you can go for as you search for homes. If you need financing, as most buyers do, chances are a seller won't entertain your offer without a pre-approval letter from an accredited lender.
A great real estate agent understands that the pre-approval process can be confusing, and will guide you through each step. This starts with recommending local lenders that have a solid reputation in the community. Once you've decided on the perfect loan officer, they'll sort through your financials to determine which type of loan works best for you. From here, you'll get a qualified loan amount and then decide how much you're comfortable with spending. Armed with this pre-approval letter, you can move forward.
Step 3: Start Searching for Homes
And now, for the fun part: time to search for your homes. By now, you've discussed with your wish list with your agent. You know what you want, and you have a thorough understanding of where your needs align with your price range. Here at Call Kym, we help you filter through the noisy real estate marketplaces by sending you options that match your budget and criteria exclusively. In some cases, your agent will even search for off-market properties based on local connections. For instance, not every home seller wants their home listed on mainstream platforms like Zillow. Which means chances are their are ideal properties out there for you that aren't accessible to those using solely online listing services.
During this time, your agent will also update you on market trends and pricing strategies. Some homes will go off the market fast, and are priced to sell with little wiggle room for negotiation, while others do have a bit of negotiation room. During this stage, you'll learn to understand the difference.
Your agent will accompany you to some open houses and other visits. Other times, you'll go on your own. In the latter case, it's important to always let the agent hosting the open house know that you're already working with an agent, which allows you to tour the home in peace (otherwise, chances are, an agent will attempt to recruit you).
There are several must-know tips for attending an open house. A simple glance at the sign-in sheet will reveal just how interested other potential buyers are, which can offer insight into how fast you may have to act. If an open house has more than 20 people visiting it, chances are you will need to submit an offer sooner than later.
It's also important for you to dig beyond the listing data. While a listing gives you all the basics, an actual visit to the property allows you to see more. Take a look into cabinets, check the water pressure, and peek behind furniture for a more realistic approach to property features.
Lastly, you should keep personal feelings and details private. If you are openly and overly enthusiastic about a property, you could inadvertently cause another person to put in an offer faster than you can. Similarly, you wouldn't want to talk about your budget or your timeline, which could make it difficult to negotiate in your favor if the agent or seller overhears.
Step 4: Make An Offer
Okay, so you've found a home you love. Congrats! Now it's time to go through the process of making an offer. You'll work alongside your agent to strategize and come up with a favorable, fair number. From here, you'll have a meeting with your agent and lender for a more official pre-approval letter at the amount you're offering the seller. Finally, you present your offer package to the seller and their real estate agent.
Step 5: Go Into Escrow
During the escrow process, your funds are safely secured by a third party after the seller agrees to your offer. This puts into motion a timeline of events. For instance, within three days of going into escrow, you'll submit your deposit, and will also receive a preliminary title report for the home.
Step 6: Final Walkthrough
During the last few stages of the process, your loan will fund. This is where due diligence comes into play. Due diligence ensures that nothing is wrong with the house and everything is delivered as promised. Inspection and construction professionals will analyze the house, and your real estate agent will walk you through the final reports. And lastly, you'll conduct a final walkthrough with your agent to ensure the house is in the same condition as when you made the offer.
And that's it! You're handed the keys, and you've got yourself a new home.