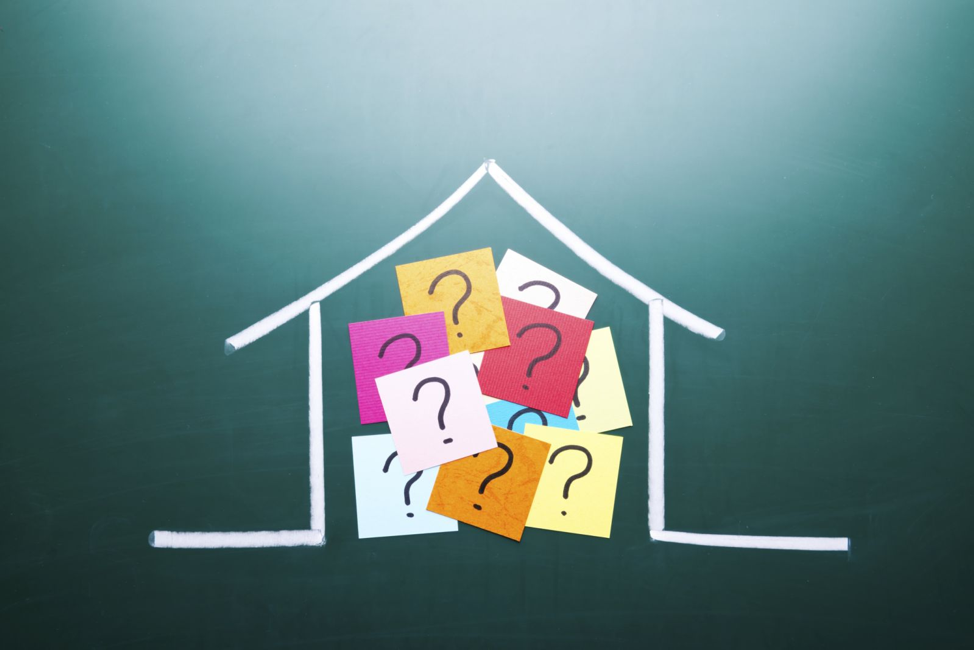 Purchasing a home is one of the most important moves you'll make as an adult. As you navigate the home buying process, chances are you'll start doing research, and perhaps come to a few assumptions of your own. Maybe you've heard others describe their own ideas or experiences of what happens when you attempt to purchase a home. However, it goes without saying that if you're buying a house for the first time, you might have a few misconceptions about what to expect. After all, there are plenty of buyer myths on the horizon. With that in mind, here are seven common misconceptions about purchasing a home.
You Can Save Without a Real Estate Agent
Attempting the home search sans real estate agent to save money is one of the biggest myths in the real estate industry. Whether you realize it or not, a real estate agent is critical to the home buying process—not just for monetary purposes, but to save you time and ease your stress, too. Although real estate agents do receive a commission, this commission is paid by the seller and is built directly into the price of the home. Sellers consider this commission during the pricing process, and it's less of a consideration for buyers.
Typically, realtors receive a 3% commission, and even if you could save 3% of the price tag, it's almost impossible to do this without experience in the real estate industry. Realtors understand the market, trends, and data, and are pros at negotiating on behalf of the buyer. The average consumer simply cannot comprehend real estate contracts and will quickly get lost in paperwork, real estate jargon, inspections, reports, and much more. You can save much more than just money by working with a reputable agent.
Renting Is Cheaper
Many people falsely assuming renting a home is cheaper than purchasing a home. In some cases, this might be true, but in many cases, it isn't. It all depends on your location and the market in that current location. Generally speaking, over the past few years, rental prices have gone up across the country on average. Although there are higher upfront costs when purchasing a home, if you consider the amount of money you'd spend over the next five years, you'll find that purchasing a home has an accumulative lower price.
Comparing Lender Rates Will Hurt Your Credit Score
As you work towards choosing the right lender, it's not uncommon for interested buyers to talk to multiple lenders. However, many people believe that the more lenders they talk to, the worse off their credit score will be. In reality, it's best that you get as many offers as you can. When you're able to compare quotes, you can lower your closing costs and negotiate for better rates. And furthermore, FICO allows home buyers to "rate shop" over the course of 30 days to allow them to secure the best interest rates.
You Need a Large Downpayment
There's a big myth in real estate that you need a large down payment ready in order to be eligible for a mortgage—as much as 20% of the value of the home. Many years ago, this may have been the case, but this isn't how the norm in modern times. Today, the Federal Housing Association strives to make home ownership a more attainable goal, and the rules are drastically different. Through the FHA, you can pay as little as 3.5% for a deposit, with a credit score as low as 580. This means that for a home that costs $200,000, you could qualify with just a $7,000 down payment.
Your Credit Score Should Be Excellent
As previously mentioned, you don't need to have an A+ credit score to be able to afford a home. Although you should work on increasing your credit score before applying for a mortgage, a low credit score doesn't automatically mean you won't be approved for a home mortgage. Contrary to popular belief, lenders have actually lowered the minimum requirements necessary to obtain a home loan. And of course, you still have your FHA options. With a 10% down payment, credit scores as low as 500 can receive an FHA mortgage loan.
You Can Renovate a Home For Cheaper
Popular home television shows have glamorized house flipping, and to an extent, there is definitely potential in flipping houses. However, because of this glamorization, many home buyers mistakenly believe they can go ahead and purchase a dilapidating home and save thousands in the process. This might sound great in theory, but not in principal.
The most successful house flipping stories come from real estate investors who are well-versed in the ways of house transformation; they know how to navigate loans, contractors, and can accurately predict how much a house flip will cost. Renovating homes is almost always more costly and difficult than you might imagine. The time and effort you put into a home renovation might not be worth it, and it's a risk you should think hard about before you make a final decision.
Local Schools Aren't Important If You Don't Have Children
Whether you have children or not, great local schools are a solid indicator of a good neighborhood and a strong selling factor. If you plan on selling your home in the future—and chances are you will—good schools will work wonders in your favor. And this is especially true if the school is a short commute from your property.