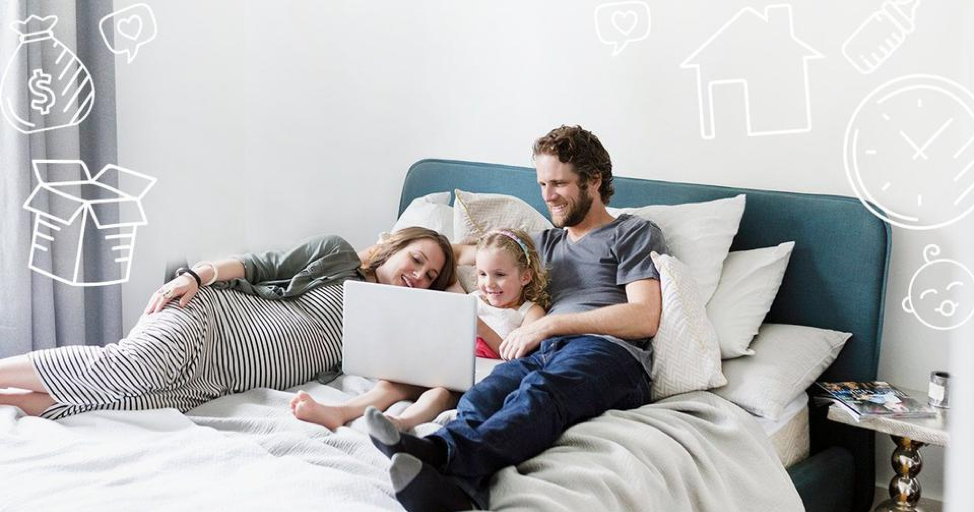 Buying a house is a huge step. The home buying process consists of multiple moving parts, and there are several misconceptions people have about purchasing a home. And because buying a house is such a major, time-consuming decision, you might be wondering how to integrate your kids into it. After all, it's a big move for them, too.
You may have already researched local schools and how they impact home prices. Of course, these are critical areas you need to focus on, as local schools will impact your children's future and future home value for years to come. But when it comes to buying a home, if you leave them out of the decision-making process, it can make them feel isolated and make it more difficult for them to acclimate to their new surroundings. With that in mind, here are some tips on how to involve your kids in the home search:
House Hunt With Them
Including your kids in the house hunting process will not only allow them to have fun, but it makes the house hunting process that much more realistic and tangible. However, it's important that you don't involve them in the home search until you've narrowed down your homes to your top choices. Doing it alone the first go-round will help prevent distractions, and also prevents them from falling in love with a property that you're not interested in.
Keep your house tours limited to no more than two at a time. Of course, this all depends on the age of your children. Teenagers may be able to handle three homes in a single day, but pre-teens might easily become bored by the whole process. If the family is enjoying the tour of them home, depending on your schedule for the rest of the day, carve time out to take them on a tour of the local neighborhood.
Sometimes the atmosphere of a place can have a significant weight on the final decision. With this in mind, take them to a local park and have lunch at a nearby restaurant. Or walk around the neighborhood to get a feel for the community vibe.
Create a "Wants" List
As a homebuyer, you have a list of criteria that you expect your new home to meet. And as you browse through the listings, you'll align that set of criteria with your results to shortlist homes that are best to you. As a family, you should sit down and discuss everyone's "want" list. Older children might prefer to have their own room, and having those desires communicated makes a big difference. Sometimes your kids might want a playroom, a nearby park, a space to hang out with their friends, or a bigger yard. Whatever the case, sometimes your children might surprise you with the wish list they prioritize in their minds.
Talk Design
Getting your new home ready design-wise a huge (and fun) part of the process. Regardless of whether you're purchasing entirely new furniture for the first time or plan to move all your existing furniture, the fact remains that in a new home, you've got to make some design adjustments. So why not involve your kids in the design process?
With so many interior design apps, this is easier than ever, and can turn the design process into a bit of a game. Allowing them to have a say in what the final look of the new home will be is also important.
There are plenty of virtual staging tools and interior design apps to help streamline this process. Houzz and Wayfair are two popular options. With these options, they can see how specific furniture and decor will look in a room with just a photo and a bit of augmented reality. There are also apps like ColorSmart by Behr that allow you to see how certain colors and wallpapers will look like once they are applied to the wall. This will make it easier for them to envision the space.
You can also leave it to them to make important decisions about the final, permanent look of the house. For example, if you're stuck between three paint colors for the family room, allow them to make the final decision.
Discuss the Move Early
Long before you start looking at houses, sit down to have a talk with your children. Be sure that you're serious about the prospect of moving; the last thing you want to do is unintentionally toy with their emotions. In fact, it's best to not have the moving talk with them until you've gotten a pre-approval letter from your lender. When you have early discussions with them, it gets them prepared. Otherwise, they may feel like they've been thrown into the mix at the last minute, which can create feelings of resentment.
Give Them a Treat
You never know how your children will react to a move. Once in a while, the kids are happy to jump into unfamiliar territory. But often, this isn't the case. Most children don't enjoy change, and it's difficult to get them excited about the prospect. One way to help get them pumped is by treating them to something nice that's associated with the move. For example, if your new home will have a large backyard, why not invest in an outdoor playground? Or, allow them to pick one item that will be waiting for them at the house when they move. This will get them jumping with excitement about arriving at their new residence.