Buying a new home or selling your current home is of one of the biggest life decisions you'll make. And while there are likely hundreds of real estate agents in your area, not all are the same. Finding the perfect real estate agent is something of an art, and it's a matchmaking process that should be taken seriously. To help you find the perfect real estate agents, we've compiled a few tips to guide you: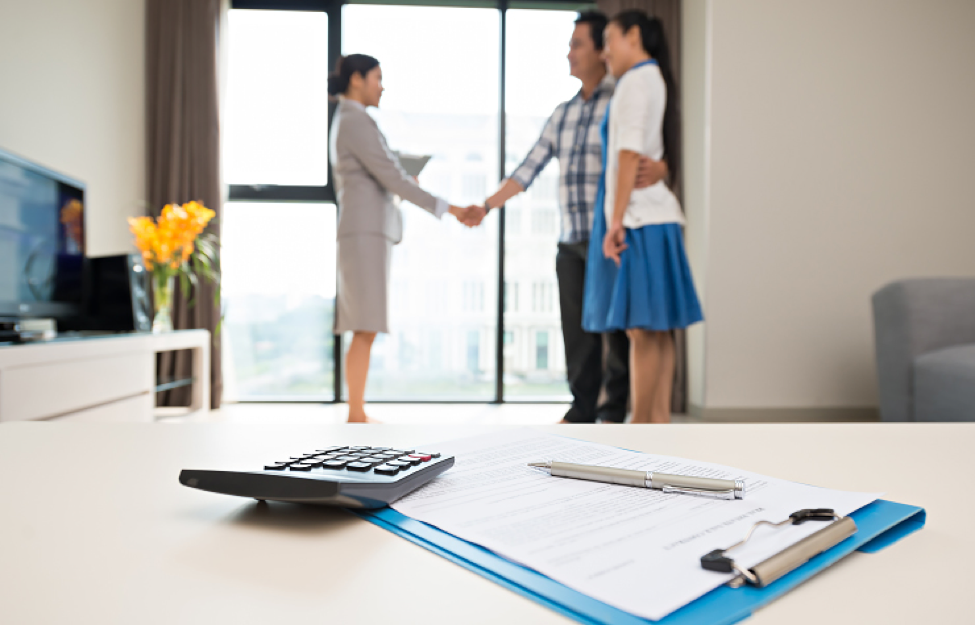 Photo Source: https://blog.homefinder.com/wp-content/uploads/2015/07/7-22WhatAgentsDoForOpenHouses.jpg
Ask For Referrals & Do Your Research
Many real estate agents get their business through referrals. Anyone who has had a great experience with an agent will be happy to recommend them. Your friends, family, and associates will provide honest feedback and help you best understand what to expect when it comes to that particular agent. Keep a list of all the agents you've been referred to.
Beyond gathering referrals, you'll still need to do a little of your own digging. Always conduct an online search of the agent you're interested in. Read reviews on real estate listing sites like Trulia and Zillow, but also pay attention to Google and Yelp reviews.
Consider A Boutique Agency / Expand Your Horizons
Many homeowners and sellers falsely believe that the best agent of the bunch is the one that works for larger, mainstream real estate agencies like the Corcoran Group, Century 21, or RE/MAX. For starters, boutique agencies are similar to larger, more well-known companies for all the right reasons. All real estate agencies use the same MLS (multiple listing services) and can access the same properties. They also have access to the same training resources, and then some.
However, working with a boutique real estate agency comes with a slew of benefits that aren't at bigger companies. Although many boutique agencies cater to high-end markets,this doesn't mean their listing will always be out of your budget. Boutique agencies often specialize in dealing with specific neighborhoods or cities, and can offer insider knowledge on areas that are most meaningful to you.
Additionally, they pride themselves in being highly selective with their group of talent, choosing instead to carefully consider each applicant rather than build a large army of real estate agents. And with less red tape regulations from corporate headquarters, they have more freedom to make innovative, customized decisions based on their clients.
Attend Open Houses
One of the best ways to gauge the potential of a real estate agent is to attend a few open houses. You can see how they interact with guests and ask them questions about the property and others they may be representing. Collect cards at each open house you attend; even if you aren't interested in that particular, chances are they have many others you'd like.
And meeting a real estate agent isn't the only benefit of attending an open house. It can also get you familiarized with the market and better help you understand how to make a realistic budget for what you're looking for.
Check Out Their Current Listings
When you check out an agent's full range of listings, it reveals a few things about them. For example, you might learn that they represent homes that tend to be higher priced than your budget. Or, you could learn that many of their listings are in a neighborhood that you particularly enjoy. The amount of listings they have is also telling. Too little listings might make them seem like more of a novice, but too many listings could make you feel like just a number.
Interview Several Agents
No matter how great an agent seems, you should always reach out and interview them yourself. While this isn't a traditional "interview," it does follow a standard interview format, as you ask the potential agent several questions to better understand if they're the right fit to help you sell your home or find the perfect new one. Don't limit yourself to just one agent conversation–even if you've been given a glowing recommendation. Talk to or meet several agents and keep notes about what your interaction was like.
Know The Warning Signs
It's just as important to understand the warning signs of a bad agent as it is to be able to find the right agent. Here are a few:
They don't communicate efficiently, and you can't get in touch with them easily.
You feel like you're working with someone who's your boss and needs to be in control.
It's been months and you feel like you aren't getting anywhere.
They aren't professional. This might be indicated by late arrivals, sloppy dress codes, and missed appointments.
Your agents tends to agree with everything you say, rather than provide honest feedback and resources.
Seems irritable or impatient when you ask an abundance of questions or need more. communication. Attitude, even in modest, is always a bad sign.