The home buying process is a personal, lengthy one with many factors to consider. In addition to desiring a certain style of home that meets your most basic requirements and amenity preferences, you have to carefully evaluate your surroundings. Even the most ideal houses can easily be punctured by not-so-good neighborhoods. And for many unfortunate people, they find out too soon that their environment is less than ideal.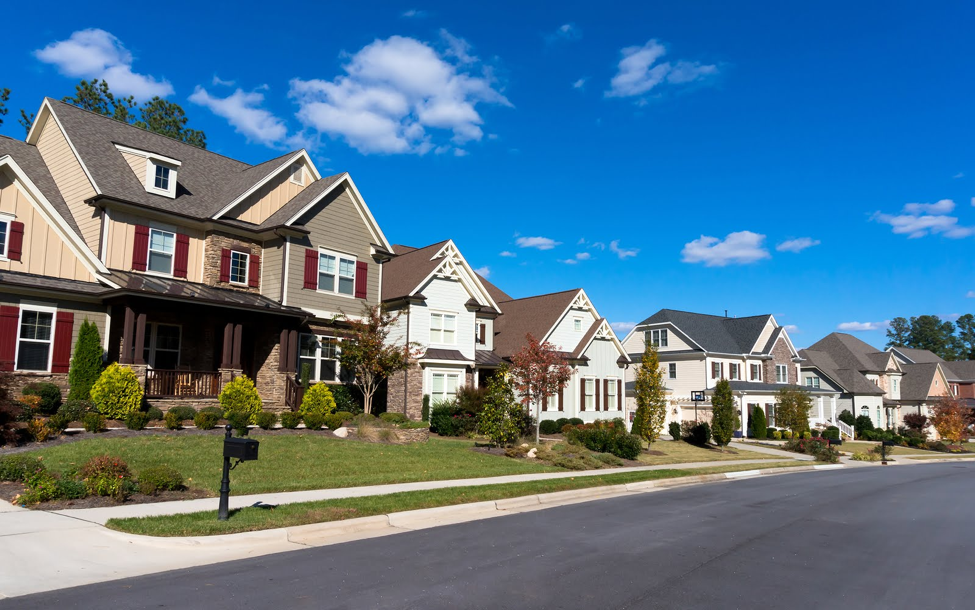 Photo Source: https://i.ytimg.com/vi/grFF3LPEFz4/maxresdefault.jpg
When searching for new homes, it's also important to research the neighborhood. Leave little to nothing for afterthought. While a great real estate agent will help you better understand any neighborhood in their zone, it's still crucial to do a little digging yourself. If necessary, arrange a list of questions for your agent and work from there.
Here are our tips for properly researching a neighborhood before making a purchase:
Housing Prices
How will you know if you're getting a solid deal if you don't look at neighboring housing prices? Use neighborhood houses prices as a quick reference guide for comparison. This can help you fine-tune your budget and deliver an offer that's both competitive and realistic. A thorough real estate agent will definitely make this process a lot easier on you, but it does help to understand what's happeinging in the market discussion.
Go On A Virtual Neighborhood Tour
If you can't take a stroll around the neighborhood personally, use a tool like Google Maps or apps like Walc. Google Maps has powerful street-view capabilities that you show you exactly what your neighborhood is like from the ground-level. Walc takes this in another direction by eliminating the clunky directional arrows in most other street-view apps. Instead, it provides user directions based on visual cues.
Crime Statistics
It goes without saying that every family should look into neighborhood crime statistics. This preventative measure can help you avoid a potentially disastrous situation. The FBI publishes detailed crime statistics from state to state, but the majority of states host their own statistics and crime maps. For example, the Los Angeles Police Department has a crime map for each city neighborhood and allows visitors to organize crime statistics by type. You'll also want to check out the National Sex Offender Public Website for information about local sex offenders, particularly if you have children.
Transportation
It's important that you have a thorough understanding of how you and your family will get around. And this doesn't just include information about how to get from Point A to Point B, but understanding the proximity to local places like supermarkets, restaurants, and schools. On Trulia, the "Market Trends" tab of a neighborhood has a "Commute" section that details how the neighborhood commutes. This can give you insight into transportation resources.
For example, based on data, the Echo Park neighborhood of Los Angeles breaks down commuters as follows: 79% by car, 18% by public transportation, 2% by foot, and less than 1% by bike. Another site called Walk Score allows potential residents to search neighborhoods and and delivers results based on a "walking" score. In Echo Park's case, the walking score is 95, the public transit score a 60, and the biking score a 68.
Taxes
Taxes have an impact on cost of living, but it's an area that many homeowners don't research before a big move. You'll want to have solid understanding of how much of your salary will go to the state, and a general understanding of the taxes of commodities like estate tax, gasoline, and cigarettes. If you own municipal bonds that are currently tax-exempt in your home state, double check that they are also exempt in your new state.
Schools
Schools are one of the most important aspects of any neighborhood. Even if you don't have children, good schools are a good indicator of good neighborhoods. According to the The 2015 National Association of Realtors Home Buyer and Seller Generational Trends study, the quality of a school district is the sixth most important factor when choosing a home.
For buyers aged 35 to 49, it was the fourth most important choice. Sites like GreatSchools.org and Homes.com make it easy for parents to research information about a particular education system, but you can go the extra mile by reading local blogs and arranging school visits.
Climate
If you're relocating, it's important to look up average climates for your area. Some people make false assumptions about the geographical climate in a particular place. For example, if you don't know much about know much about California, you might falsely assume that San Francisco and other Northern California areas are just as hot as Los Angeles and other Southern California areas.
However, not all parts of California are equal and the north and south have very different climates. The same can be said for countless other cities in the country. Check out The Weather Channel for annual and monthly statistics of weather.