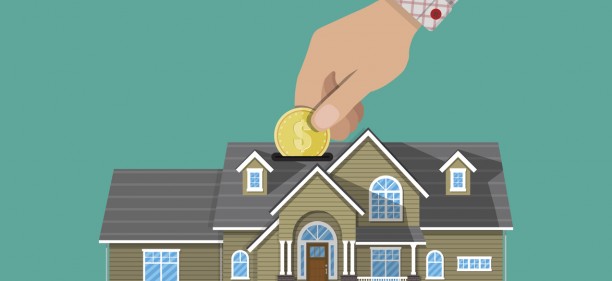 In the past, we've discussed some of the biggest mistakes that home sellers make. In this post, we wanted to take the time to discuss the other side of the equation: some of the biggest mistakes that homebuyers make. Taking the leap to homeownership can be both frightening and exciting, but with the right precautions, you'll have a seamless start to finish process. Here are seven of the biggest home-buying mistakes you should avoid:
1) Not Understanding Their Budget
Getting a pre-approval from a lender is a pretty exciting step in the home buying journey. However, a huge mistake that potential homeowners make is not understanding their budget. Just because you were approved for $400,000, doesn't mean you should max out on a home that reaches the upper end of your loan amount.
There are a variety of expenses that come with owning a home, and it's not uncommon to run into maintenance surprises after the sale is closed. Your goal is to have a comfortable monthly payment that won't stress you out or hurt your monthly expenses. Use a mortgage affordability calculator and sit down and write down all your current expenses. Don't forget to add a cushion of money for unforeseen expenses.
2) Ignoring Your Credit Report
Several mortgage lenders will be accessing your credit report, and before they do, it's important for you to search for discrepancies independently. According to an FTC report, one out of five Americans has a mistake on their credit report. If your report has even just one error, you could end up with interest rates higher than what you deserve, or home loan approvals lower than what you expected. Always do your due diligence and request a free, full credit report from major credit bureaus. Scan it carefully to ensure everything is accurate.
3) Putting Down a Small Down payment
There are some caveats when it comes to down payments. On the one hand, you shouldn't be deterred from purchasing a home just because you don't have the standard 20% down for a home. On the other hand, putting the right downpayment can change your circumstances for years to come. In one survey, 1 out of 11 homeowners said that the biggest regret they had was not putting down a bigger down payment. If you can afford to wait and it makes sense for your circumstances, it's better to accrue the funds first.
4) House Shopping Before a Mortgage Approval
It's easy to get excited about the prospect of owning a home, but it's best to wait until you've been approved for a mortgage before you start taking the next steps. After all, the fun part is checking out beautiful properties and touring homes. Discussing finances—not so fun. However, if you start looking at houses before you have a realistic picture of what you can afford, you might find yourself disappointed and let down. A pre-approval gives you an accurate idea of what's in your price range, and you can base your house hunt around that number.
5) Not Shopping for a Mortgage
Buying a home is a big decision. You wouldn't purchase a vehicle without going to several dealers or checking out multiple cars. The same rationale should be applied to shopping for a mortgage. Different lenders will present you with different offers, and it helps to compare quotes and interest rates. Yet studies have shown that nearly half of homebuyers don't shop for their loan.
Talk to a few different lenders; by comparing interest rates and other key details, you could be saving hundreds of dollars per year. If you're concerned about your credit score, don't be: all mortgage checks within a 45-day time frame count as one, and this exception is in place specifically to make home-buying a fair process.
6) Not Working With a Real Estate Agent
There's a common home buying misconception that you'll save money when you don't work with a real estate agent. This couldn't be further from the truth. Many homes are priced with this in mind, and you could lose more than you bargained for without a professional on your side. Real estate agents can save you plenty of time and money. They understand the home buying process, can provide valuable insights, and may even have access to desirable properties that haven't gone on the market yet.
7) Getting a New Line of Credit Too Soon
If you're in the process of searching for a home, it's best to wait until the sale is final before you apply for a new credit card. This is because you should leave your credit alone as much as you can between your approval for a mortgage and getting the keys to your new property. Your mortgage lender bases its approval on your current debt-to-income ratio and credit score. A new credit card can reduce your credit score by a few points and increase your debt-to-income ratio, which might look good in the eyes of your lender, who will re-check your credit score about a week before closing.