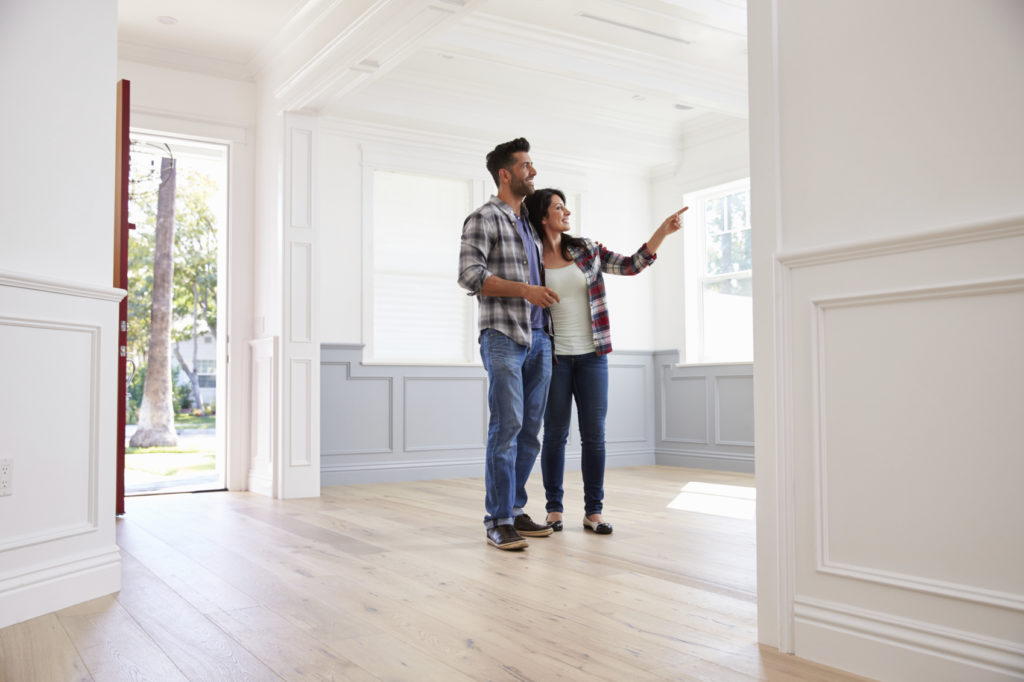 Buying a home can be a lengthy and arduous process—especially if it's your first time. As one of the biggest financial investments you'll make in your lifetime, it makes sense that you'd want to save money during your home buying process.
Unfortunately, there are many home buyers that falsely assume foregoing a real estate agent is the key to savings. One of the bigger factors that perpetuate this myth is commission. In order to save money on the commission, real estate agents receive for a home sale, they choose to handle everything on their own. But this couldn't be further from the truth (more on that later).
The fact is, real estate agents can save you a chunk of cash on a home purchase. Of course, choosing the right real estate agent is crucial to your house hunting experience. You want an agent that will make you feel comfortable, informed, and prioritized throughout your buyer journey. Asking friends for recommendations and reading online reviews can help steer you in the right direction. With that in mind, here's how a real estate can help you save:
Local Expertise
Real estate agents understand a market and its current prices better than any automated real estate website. They're able to aggregate deeper data to get you more realistic pricing based on a number of factors, like crime, demographics, and schools. Furthermore, their experience working in a particular area means they not only understand the real estate scene but have built relationships with locals and established a presence in the area. This puts them in a unique position to help you answer more insightful questions and offer local tips.
Price Negotiation
As previously mentioned, one of the biggest misconceptions is that real estate agents want to charge you as much as possible to make the biggest commission. First and foremost, the buyer rarely pays the commission—the seller does. Next, it's important to recognize that real estate agents work largely on referrals and to get them, satisfied customers are the way to go—therefore, every price is the best an agent can get for you, and nothing less.
Furthermore, the commission that agents receive for a home means that saving buyers thousands of dollars barely makes a dent to the final commission agents receive, and therefore, agents are always looking at the bigger picture.
It is very rare to find an agent who doesn't negotiate when possible to get a bigger commission cut at the end. Price negotiation is an area that many real estate agents specialize in. Just because a home is valued at a high price online, doesn't mean an agent can't significantly reduce it based on several factors. Agents understand how to crunch the numbers and what tried-and-true strategies to use to do so. Furthermore, they understand the market well enough to know how to leverage price tags—some neighborhoods vary block to block, and understanding pricing strategies can be a precarious art. A home that's priced a little too high can mean the difference between you scoring your dream home and having to walk away.
Time
Searching for a home is a serious time commitment. According to a survey from Zolo, the average home buyer looks at 19 homes and spends 124 hours looking before making a final decision. Of course, those hours are spread across weeks, and sometimes months. And this number may not include the time spent shopping for a lender or going through the motions of finalizing a sale after a home is chosen.
Going through the buyer journey alone can put a dent in your schedule, and as the age-old adage goes, time is money. With an agent, you're free to focus on other areas of the home buyer journey—parts that might be a bit more fun, like how you'll decorate your new home or what renovations you'd like to make. Or perhaps you want to spend more time with your family or investing in your professional life. Whatever the case, you'll be able to put your time towards areas where you want, rather than decipher complicated legal jargon, deal with sellers' real estate agents, arrange viewings, and much more.
Navigate Home Inspections
No matter how great a home looks on the outside, a home inspection is necessary to reveal the bare bones of a property. A complete report for a small house is around fifteen pages on average, while larger homes have reports in the 40-page range. For those who don't have any experience with home inspections, they can be pretty confusing.
For instance, when a report comes back, you might not fully understand which repairs need to be prioritized and which are big red flags for the future. Analyzing these pages of content can be stressful, but a real estate agent can help break it down for you. Furthermore, depending on the contents of the report, they may be able to negotiate the asking price for you.