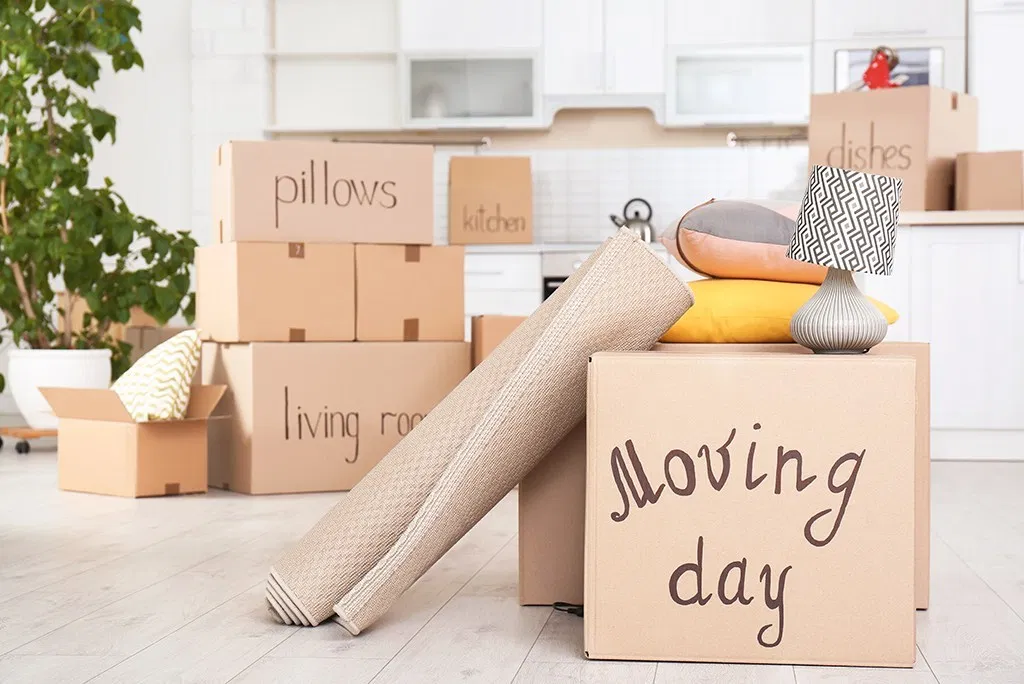 Every year, one out of nine people move to a new neighborhood or state. There are many reasons why people relocate, with the most common reason being wanting a better home or apartment, according to the U.S. Census Bureau. Relocating to a new area can be intimidating for anyone. Throw a home purchase into the mix, and it's easy to understand why you might start to get overwhelmed. But moving to a new place doesn't have to be stressful—it should be exciting and adventurous. With the right preparation, you'll have a smooth transition into a new home. Here are a few tips for getting started:
Contact a Real Estate Agent
One of the first things you'll want to do is contact a real estate agent. A real estate agent can help you spearhead your home buying efforts. Not only can they assist you with navigating tricky real estate jargon, negotiating home prices, and helping you pinpoint desirable properties, but they also can help you learn more about the local area. After all, it's important that you have someone on the ground floor who has plenty of local expertise.
These agents will be able to provide detailed insight into local schools, neighborhoods, attractions, transportation, and much more. Sure, there's plenty you can find out on the Internet, but when you have a trusted source on your side, it's like having a neighbor before you've even arrived. Furthermore, some agents specialize in relocation services. You can look for real estate agents with specific relocation expertise, or you can ask agents if they've helped with relocations before.
Consider the Costs
There are many costs associated with relocating, and not everyone is fully aware of what those financial obligations entail. Of course, the cost of your move depends on where you're going. An interstate move will undoubtedly cost less than a move across the country. But regardless, there are several factors to consider. If you're relocating for a job, your company may aid you with relocation costs.
One of the first things you'll have to do is calculate the cost of physically moving your belongings. Closing costs, packing equipment, updates and repairs for current and future property, the cost of moving cars, and much more. According to a study from HomeAdvisor, the average cost of moving nationwide is around $905. On the lower end of the spectrum, some moves cost around $200, while on the higher end, bigger moves can cost nearly $9,000.
Here are a few items to consider when it comes to the process of moving (not including costs associated with the new home purchase):
Storage unit costs (if necessary)
Groceries for the fridge post-move
Vehicle rentals and insurance
Moving service
Packing supplies
Cost of moving vehicles
Unexpected costs (for example, having to rent a truck more than previously anticipated)
Sell Your Current Home First
According to one relocation survey, half of all those who relocated were homeowners. When you already own a home, you add several extra steps to your relocation process. Unlike having an apartment, there's much more to do than simply let your landlord know you aren't renewing your lease.
Selling your house should be priority number one, and chances are, you'll want to sell your current home quickly. It's a huge financial risk to purchase a new home before you've sold your current home—you could potentially end up paying two mortgages for much longer than you'd anticipated. Working with a local real estate agent on your home sale can help you streamline those efforts. Depending on your current location and new location, you may be able to work with the same agent for your selling and buying needs, but this isn't always the case.
There are several costs to consider when it comes to selling your home. For example, it's important that you make smart renovations that boost home value perception without breaking the bank. This might include repainting your kitchen cabinetry and adding some new hardware fixtures or working on your landscaping.
Check Out Different Neighborhoods
When you're moving to a new area, it's best to check out different neighborhoods to see how each cater to your lifestyle. Ideally, you'll be able to visit these neighborhoods in person and go on your own walking tour, taking your time to get a feel for the energy and community of a particular area. You can also find detailed statistical data about neighborhoods online. You can even go the extra mile and use Google's Street View feature to go on a digital "walking tour."
Furthermore, as previously mentioned, once you've got a general idea of the neighborhoods you like and have shortlisted options, you can reach out to real estate agents that specialize in servicing those areas. They'll also help you better understand whether the neighborhood you're interested in is currently a seller's or buyer's market.
Choosing the Right Moving Service
It's important that you do your homework when it comes to choosing the best moving service possible. With so many moving costs to consider, it might be tempting for you to choose a mover on the cheaper side. However, a mistake in choosing the right moving service can prove even more financially draining.
Always do your homework before you pay the service. Some cheap-cost moving services have enough fine print to swindle you out of money. Other moving companies might charge by the hour—something they might fail to mention. In this case, you can easily see how if the company sends one person to move your supplies, those hours can quickly add up. Always ask how many personnel the company will be offering to help you move, as well as whether they charged with a fixed-price rate or hourly rate.