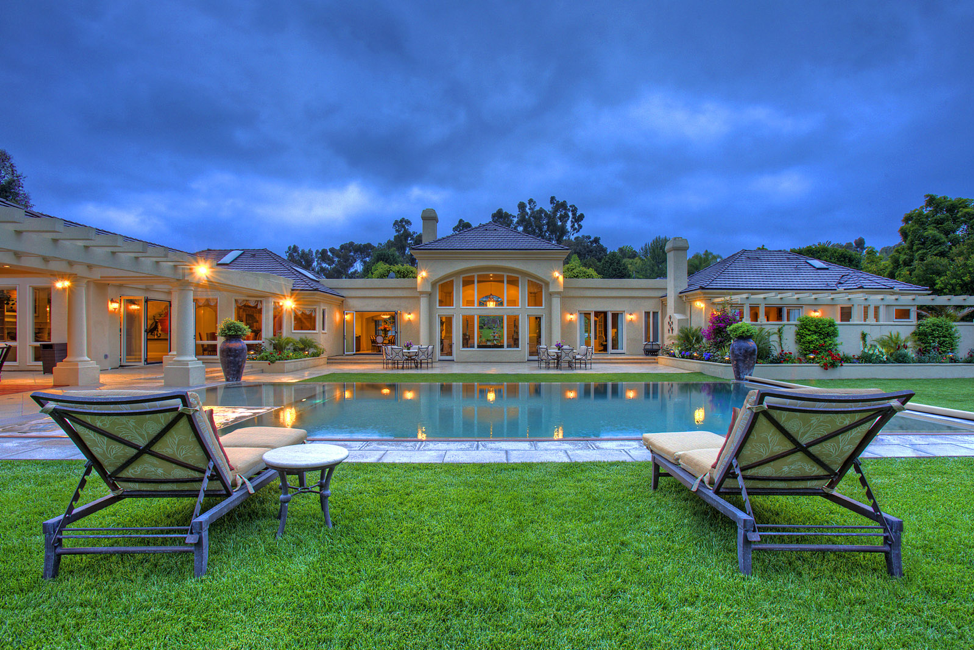 Image source: https://agbeat.com/
Instagram is an amazing platform for you to market your real estate business. People are interested in real estate and its many subcategories (renovations, staging, interior decorating, and more). Just consider how many real estate shows are on television today. Entire networks are dedicated to the art of the sale, and the more you share, the more relatable and entertaining your business will be.
When you examine the numbers, it all adds up. The National Association of Realtors found that 94% of millenials and 84% of baby boomers used multiple sites and social platforms during the house hunting stage. Still, many real estate professionals aren't leveraging Instagram to its full potential. According to a study conducted by Sprout Social, the real estate industry ranked among the lowest for response rates to incoming messages. The real estate industry also ranked fourth in a list of Top 10 Most Annoying Industries on Social Media.
Fortunately, there are plenty of ways you can beat the odds. Here's how you can use Instagram to sell your real estate brand:
Take A Look At Successful Profiles
Before you begin working on your own Instagram, check out how other people (real estate professionals, publishers, and rental property pages) are using the platform to build their real estate presence. This can provide you with a roster of great ideas for what to do with your page. Here are a few to keep in mind:
Invest In Good Photography
Today's smartphones have amazing photo capabilities, and there's nothing wrong with capturing a photo on a more recent smartphone model. However, if you can invest in a professional camera, there's no better way to capture your photos. The power of great photos is phenomenal, and they can make all the difference. A professional camera and some light editing can easily make the most standard home look much more enticing. Take a look at the following two photos to see exactly what we mean.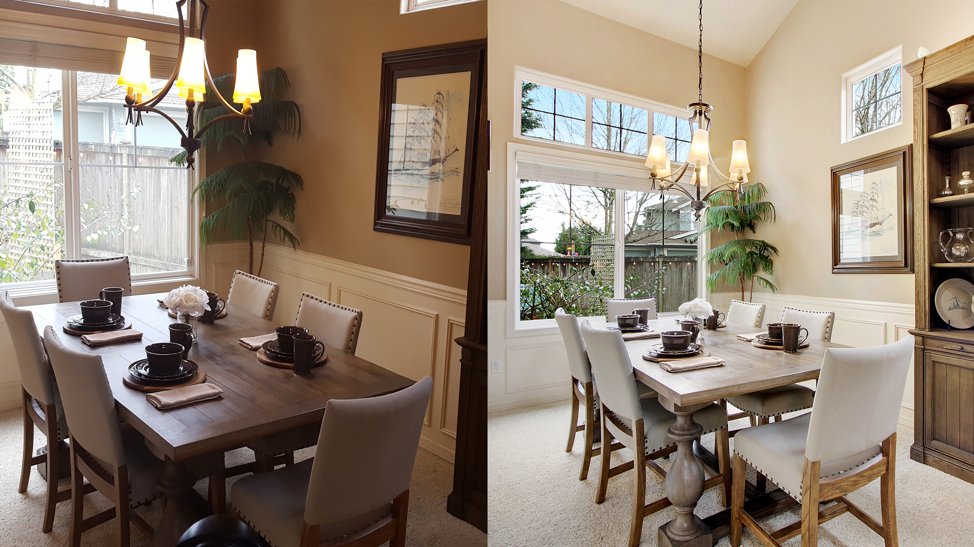 Image source: https://www.lambrealestateteam.com

Image Source: https://www.bpetersondesign.com
If you aren't sure whether you're ready to commit to a professional camera, put your decision to the test. Consider either one of two choices. Option 1: rent a camera from a local store. Search Google for the termn "CITY NAME + camera rentals." This way, you can compare the difference for yourself. Option 2: hire a professional photography service to do one listing. If you really like the work (and mostly likely you will), you can continue hiring the service consistently, or purchase a camera of your own. If you're on a tight budget, consider purchasing a camera on a site like Ebay, but be sure the seller is reputable and has great reviews.
Follow Real Estate Insta Best Practices
When you understand best practices for Instagram, you're more likely to develop an effective Instagram marketing strategy. Here's what you need to know:
Don't use stock photos
Create mini scripts for listing videos before you publish your post––this prevents you from stumbling and being disorganized during a house tour
Don't go overboard on the editing. It can make your images look fake and unrecognizable.
Don't buy fake followers. It's a waste of time and money, and they won't engage with your page like a genuine follower will.
Make it a point to show your personality
Get Behind The Scenes
Everyone loves to know what's happening behind the curtain, and the same curiosity applies to the real estate industry. There are plenty of creative ways to do this. For example, you might show all the steps that go into prepping a house for a listing or an open house. Or, if one of your sellers is renovating their master bathroom to increase the value of a home, dive into the renovation process and show viewers what it takes. And with the permission of a buyer or seller, show the ecstatic reaction that them or their families have when a deal is closed.
Take Advantage of Multi-Photo Posts
Since Instagram first announced it would allow multiple photos in a single posts (which users can access by scrolling) many users have taken advantage of this feature. By combining this feature with top-notch photos, you can easily make even the most modest of photos feel luxurious. Use your most attractive photo to start the post, and throw in a blend of different areas of the home to keep them engaged.
Show The Local Area
People don't just invest in homes––they invest in communities, too. So why not use your Instagram page to do just that? Take a look at the surrounding area, and make a short list of what's most important to potential buyers. This might be a farmers market, local bookshop, renowned seafood restaurant, or beautifully-landscaped park.
You can take this a step further by asking local business owners for their Instagram handles so you can tag them. This way, they'll like, follow, and possibly share your page. This gives prospective buyers a solid idea of what to expect from their neighborhoods.
Show Off Tips
One of the most important aspects of running an Instagram page is providing useful tips. You want your followers to come to you for value. These informational tips could help siphon your traffic from Instagram to your blog posts, and ultimately your landing pages. Ideally, Instagram will offer a great way to turn followers into subscribers. After all, the ultimate goal is to build your email list and bring in clients and leads.
You can use fun typography apps to show tips and motivational quotes. Everyone can use a little motivation or inspiration, and brands across a variety of industries use this tactic. Try apps like FaceGarage, Recite, or InstaQuote. Alternatively, you can use the web app Canva to easily create cool Instagram quote images.