The "Flip or Flop" phrase is popular in real estate and on television networks around the world. People are attracted to the "rags to riches" stories of the real estate world, and there's something glamorous about watching a home transition from a dilapidated or outdated home to a shining piece of real estate glory.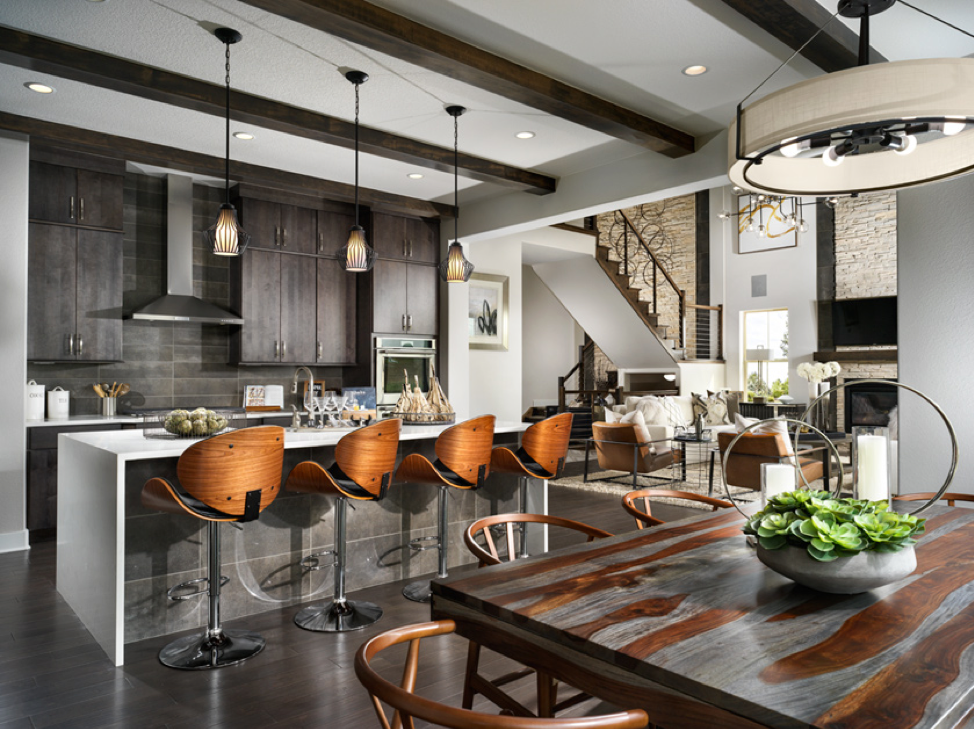 Image source: https://cdn.tollbrothers.com
Fix and flip investing is now at an all-time high, and the reality is that sometimes a little fixing needs to be done to successfully sell a property. Of course, this doesn't mean you should gut your home to make it marketable; the key to renovating a home for sellers is to make smart renovation decisions. Here are some common rehab mistakes you'll want to avoid:
Focusing On The Wrong Renovations
Not everything that looks better will sell better. When you're on a limited budget (and likely on a time constraint as well), you can't afford to focus of renovating areas that aren't likely to have a return. For example, re-doing your basement will look better, but doesn't command much more value. The same thought process can be applied to pools, custom finishes, and landscaping. If it doesn't increase your After Value Repair (AVP), don't let it consume your budget. To stay on track, focus on your kitchen, bathrooms, and curb appeal. These are areas that have been proven to increase the value of a home.
Underestimating The Costs
Every year, many people underestimate the total costs of a rehab project. This is easy to miscalculate if you haven't performed your due diligence. One of the biggest reasons that homeowners, and even real estate professionals, have difficulty profiting on a rehab project is that they don't have a thorough understanding of the numbers that are going in, and guesstimate the final prices without understanding things like materials cost, schedule costs, and scope.
One way to avoid a financial disaster is to set up a contingency budget. A contingency budget is a set sum of money put aside to cover unexpected costs that occur during a construction project. This money is basically a reserve that will go towards any area of the rehab if something unexpected arises. A standard contingency for a real estate project is between 5 to 7%. Therefore, if you're putting $20,000 into your rehab efforts, your contingency budget would be between $1,000 and $1,400.
Choosing Not To Stage
Staging a home is something of an art. There's much more to it than spraying an ocean-breeze scent, cleaning the house, and spreading magazines out on the coffee table. And if the home is empty, leaving it that way isn't always the smartest choice. Staging your property is an investment in the future of its sale, and it's important that you refrain from cutting this service out of your budget. Simply put, staged homes are much easier to market. Consider the following statistics:
According to a poll from Maritz Research Staging, 63% of buyers are willing to pay more for move-in ready homes.
According to the National Association of Realtors, for every $100 invested in staging, the potential return is $400
According to Forbes, a staged home will sell for 17% more on average than a non-staged home, and 95% of staged homes sell in 11 days or less
Enlisting the services of a professional staging company can help you show the home in the best light possible. A staging company allows you to show an occupied home to its full potential, and is armed with tips and tricks to optimize the home's current features, finishes, and furniture. On the other hand, they also have a full backstock of furniture ready for staging an empty home according to neighborhood trends, too. Sometimes, your real estate agent will have access to knowledgeable staging services, cutting your research time and eliminating the interview process. Reach out to them for assistance.
Having Unrealistic Expectations
After investing a few dollars into your rehabilitation project, it can lead to some unrealistic expectations of what it will sell for. And when you're expecting a certain price, it may lead to you holding onto a property far longer than you need to. Keep in mind that each day you hold a property, you accrue costs in other areas, like taxes, maintenance, insurance, and utilities. Be realistic about your expectations, and don't make the mistake of holding out for an offer that gets further away the longer you wait.
Hiring A Bad Contractor
A bad contractor hire can easily lead to a failed project. After all, finding a great contract is a huge task, and doesn't make for an easy process. First, you'll need to decide if you need a general contractor, who hires anywhere between 50 to 75% of the overall project, or a subcontractor, which specialize in certain areas. What you need depends on the scope of the work. Your contractor is so important because these are people who are on site every day, ensuring the project doesn't go over budget, stays on schedules, and knows how to reflect your vision in the best way possible.
Start by asking your network of friends, family, and colleagues if there's anyone they'd like to recommend. Post on your social media to reach a wider network of people you may not speak to often. Interview multiple contractors to get a feel for the best one. And lastly, be sure to check their references and portfolio of work.