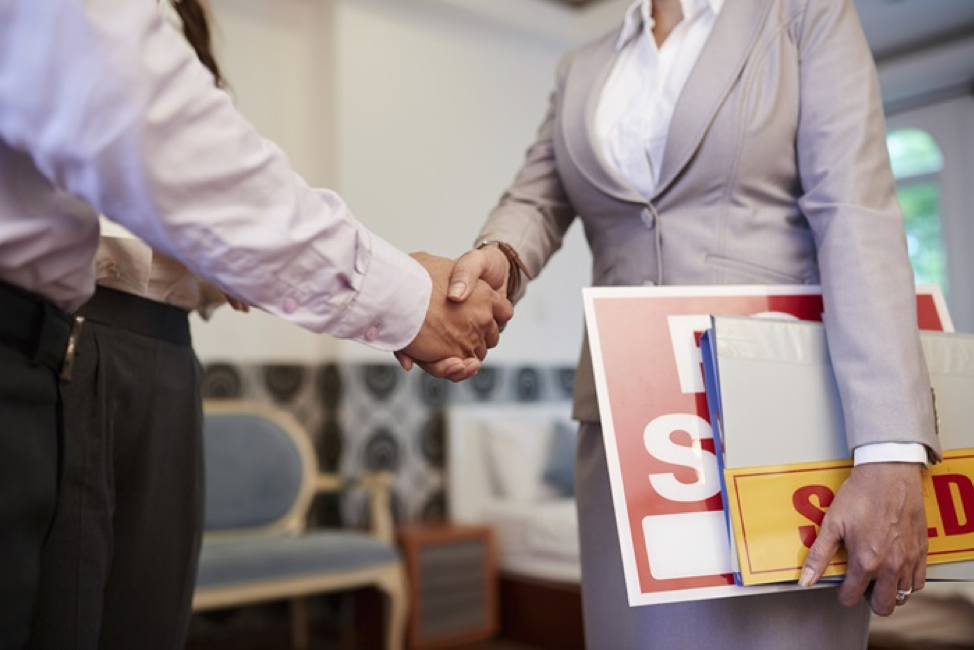 Buying or selling a home can be an arduous process. But no matter where you are in the process, or what your home value is, knowing what steps to take is crucial. Of course, one of the first things you'll want to do is find the right agent. However, as you search the Web looking for real estate agents, you may come across two different terms: a listing agent and selling agent. If you're buying or selling for the first time, understanding the difference will help you navigate the tricky waters of real estate.
The Listing Agent
The "listing" agent is also known as a seller's agent, and listing agents are tasked with helping sellers market and sell their homes. As implied, the listing agent lists the property for sale and works alongside the seller to get the property off the market.
The Selling Agent
The "Selling" agent represents the buyer. This terminology can be confusing for some, because the "selling" verbiage can make a buyer feel as though a selling agent works with sellers. This isn't the case. Alternatively, a seller's agent is also called a "buyer's agent." However, generally speaking, the correct term to use before a house is sold is "selling agent," whereas as after a contract is signed, they're referred to as a buyer's agent.
A selling agents matches potential buyers with homes on the market, and with this in mind, they are also helping a home get sold—they are simply doing so from the other side.
Do You Need a Listing Agent or Seller's Agent?
As previously mentioned, a listing agent works with sellers to get their homes off the market. One of the first questions many sellers ask themselves is, "Do I need a listing agent?" Of course, it's more than possible to sell your property independently. This is called a "For Sale by Owner" (FSBO) listing. However, roughly 90% of people who sell their homes choose to use a listing agent.
Like anything, there are pros and cons to a FSBO listing, however, sellers who want to handle their own sales should have some experience in real estate and know how to market their properties. The biggest reason why people choose to sell their home on their own is because they believe it will save them money. In some cases it will, but there are also many instances where a real estate agent is able to get you a better deal. Here are a few other pros for having a listing agent:
Yes, you can get a higher price tag. A real estate agent will be able to showcase your home in the best way possible. Not only will they have the knowledge and know-how to get your property in front of willing buyers, but they also understand the staging techniques and low-cost renovation tactics that will help get you the price tag you deserve.
And believe it or not, there's a right and a wrong way to price your home: real estate agents understand the current market, trends, and data, and will use these statistics to curb the outcome in your favor.
Sell your home quicker. This goes hand in hand with the ability to market your home properly. Agents know everything there is to know about comparable listings and where your property fits in among the competition. They'll be able to aggressively maximize your selling potential, use professional photography to frame your home in the best light possible, and network on your behalf.
Negotiation tactics. Agents are well-versed in all the negotiation tactics necessary to get you the best deal possible. This applies to both listing and selling agents. A seller with no negotiation experience would have difficulty vouching for themselves or knowing when they aren't getting a fair deal.
Saves you time. Selling a home is a process, and there are plenty of moving parts involved. In fact, if you're starting from scratch and aren't well-versed in real estate, the entire process can feel like a full time job. If you plan to list your home independently, be sure you have the time commitment necessary.
If you're looking for a home to purchase, here are a few benefits of working with a seller's real estate agent:
Code of ethics. Real estate agents are under contract, and therefore obligated to put their client's interest above their own. Because real estate agents also depend on referrals to keep their businesses running, they go above and beyond to help their client in any way they can.
Pricing knowledge. Your real estate agent will want you to score the best deal possible, and they'll leverage their knowledge of market trends to ensure this happens.
Assessing home conditions. Real estate agents have seen upwards of hundreds of homes, and know what to look out for. Even before a professional inspector comes in to assess the home, a real estate agent will be able to pinpoint problem areas. Even after an inspector hands over their report, your agent will work through the report to identify which are more serious issues, and request that repairs be made before you proceed any further.
Home criteria matches. The process of sifting through hundreds of listings is daunting. Instead, you'll be able to hand over your list of criteria a knowledgeable agent who can curate a list of homes that match everything you're looking for.