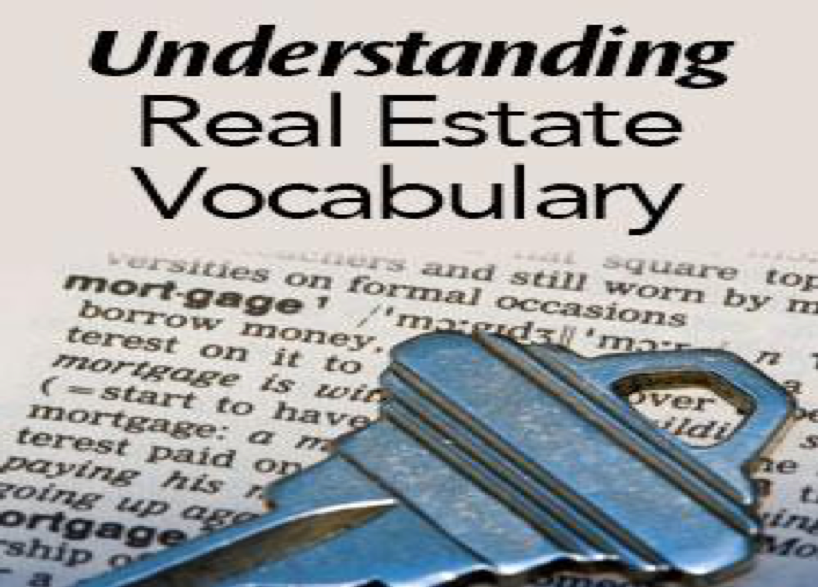 Escrow
Escrow is the deposit of money or documents that are held by a third party, normally an escrow agent, until the sale is completed. Cash, title, and the property are all held in escrow until every condition of the property agreement is satisfied.
Equity
The financial interest in a homeowner's property. The difference between what you owe on your mortgage and liens versus the fair market value of your property.
Deed
The title of your property- a legal document.
Depreciation
This is the decline in the property value and is the opposite of appreciation.
Down Payment
Also called an earnest money deposit, this is a portion of the property's purchase price that is expected to be paid in advance of the full amount.
Closing
Depending on which state you live in, this term may have a different definition. Typically closing means every document has been signed and all the cash has been paid rendering the sale, or purchase, closed.
Appraisal
An appraisal is an estimated value of a property. A cash deal does not need an appraisal. A lender wants an appraisal done if the buyer is obtaining a mortgage.
Agent (Buyer's and Listing)
For the most part, there are two different real estate agents utilized in the process of buying a home. The listing agent is the real estate agent who is representing the seller's property. If you are purchasing a property, then you will be represented by a buyer's agent.
DTI (Debt-to Income)
This is the ratio of gross monthly income to your monthly debts. A DTI ratio is used by lenders to see if you qualify for a mortgage on the property you wish to purchase. This DTI can include total debt payments, including the house, divided by your monthly income.
Mortgage Pre-Approval Letter
Before you even find a property you want to purchase you can get approved for a home loan. This pre-approval letter will show you how much you can borrow and helps you plan for what you can afford.
A letter like this will also show sellers you have the correct financing in place as well as real estate agents that you are interested in purchasing. Keep in mind that this letter is only an estimate and does not mean the bank has to work with you.
About the Author: An acknowledged expert in luxury coastal properties with more than fifteen years of real estate experience,  Kym Talbert is devoted to serving the needs of home buyers and sellers in coastal Orange County. Known for integrity and perseverance, Kym combines unparalleled customer service with a state-of-the-art web marketing presence.