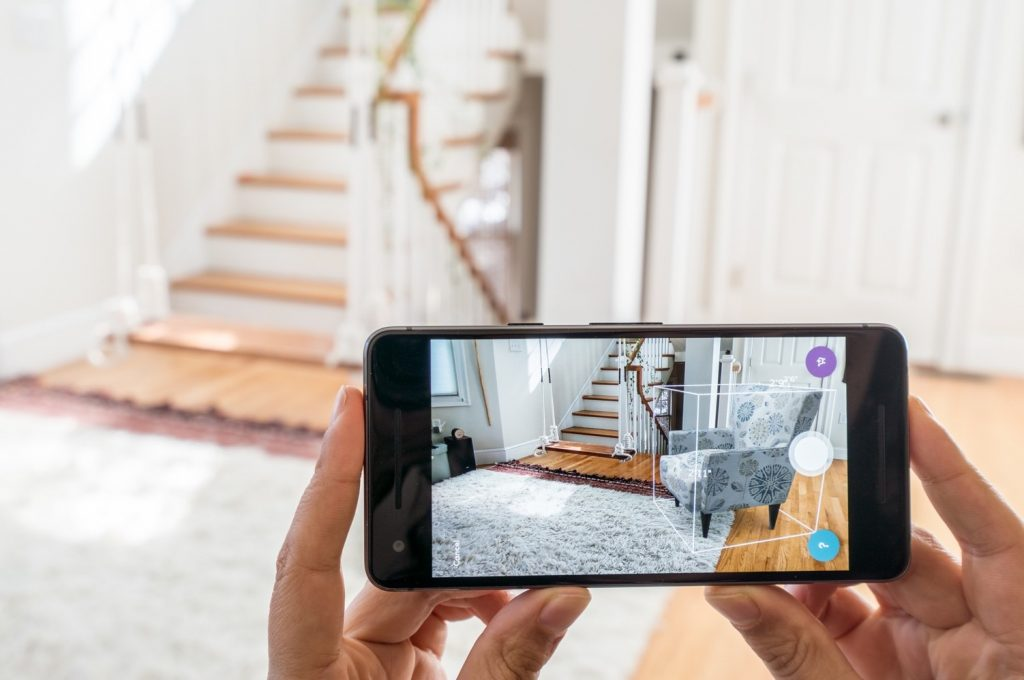 House hunting is one of the best parts of the home buying process. Seeing how different homes cater to your lifestyle and envisioning the changes you'll make to a property are half the fun. But as you search for your dream home, you might find yourself realizing that the ideal property isn't always easy to find or identify. This can quickly make a good experience turn stressful. Fortunately, with the proliferation of technology in the real estate industry, there are several tools you can utilize
Google Maps
Google Maps may not be the first thing you think of when you're house hunting, but it can be a very effective tool when it comes to understanding the local lay of the land. With Google Earth, you'll not only be able to enter Street View and take a look at your potential home and nearby properties, but you'll also be able to virtually explore the neighborhood. This high level of satellite imagery is perfect for house hunters.
 Nerdwallet Mortgage Calculator
The free Nerdwallet mortgage calculator allows you to calculate potential average monthly mortgage payments, and it includes your taxes, interest, PMI, and insurance. Start by entering the home price and down payment. From here, you'll be able to compare loan types and terms, as well as compare personalized mortgage rates by location.
NeighborhoodScout
For everyone who wants to know as much as possible about a neighborhood before committing, NeighborhoodScout is for you. Type in any address, and you'll be met with a wealth of data. Find out about commute options, crime rates, median home prices, and unique neighborhood attributes (such as whether there is a high percentage of brownstones or homeowners that don't own vehicles). You'll see the population, which is broken down by age, education, income, and most popular employment industries.
Zillow
Of course, every house hunt starts with a real estate platform and Zillow is one of the most popular and effective choices to go with. For house hunters early in the search process, Zillow offers a wealth of search and sorting tools. Search for homes around the world and filter by price, size, features, and much more. You can even set up automatic emails to be the first to know when home listings meet your criteria.
MagicPlan
Working around home measurements and trying to decide which furniture will fit where is painstaking and cumbersome. MagicPlan eliminates some of the guesswork by computing the dimensions of a space with just a photo. It will also calculate the measurements and distance between objects in a room. Each photo can be annotated and used as a reference for renovations, moving, and planning. During the house hunt, it's a useful tool you can use to determine whether some of your objects and furniture will fit correctly in a room.
Trulia
Similar to Zillow, Trulia is a great place to search for homes online. However, its interface is slightly different, and it allows users to easily identify homes in the area that have recently been reduced in price. You'll also be able to view open houses in the area, which can significantly reduce research time during the house-hunting process.
Pinterest
Pinterest might seem like an unorthodox tool for a house-hunt, but it can help your search in many ways. For starters, chances are you're taking photos of all the homes you're visiting. With Pinterest, you can upload your photos to boards, labeling each board with the home address. You can then add captions to each photo to keep track of notes. This way, all your house-hunting efforts are organized efficiently and you don't have to scroll through hundreds of photos on your mobile device and struggle to understand what's what.
Pinterest is also a great tool for collecting inspiration. Naturally, you'll have plenty of ideas about what your home will look like and how you can make it your own. Use Pinterest as a foundation for collecting design ideas for the future.
Wayfair
When it comes to home decorating apps, Wayfair is one of the best. Users are able to sort through thousands of decent-priced products and order directly within the app. One of its key features, however, is the ability to see how those products will look in a room. You'll be able to adjust the rotation, placement, and size of the product in the photo to get the most realistic picture of what it will look like.