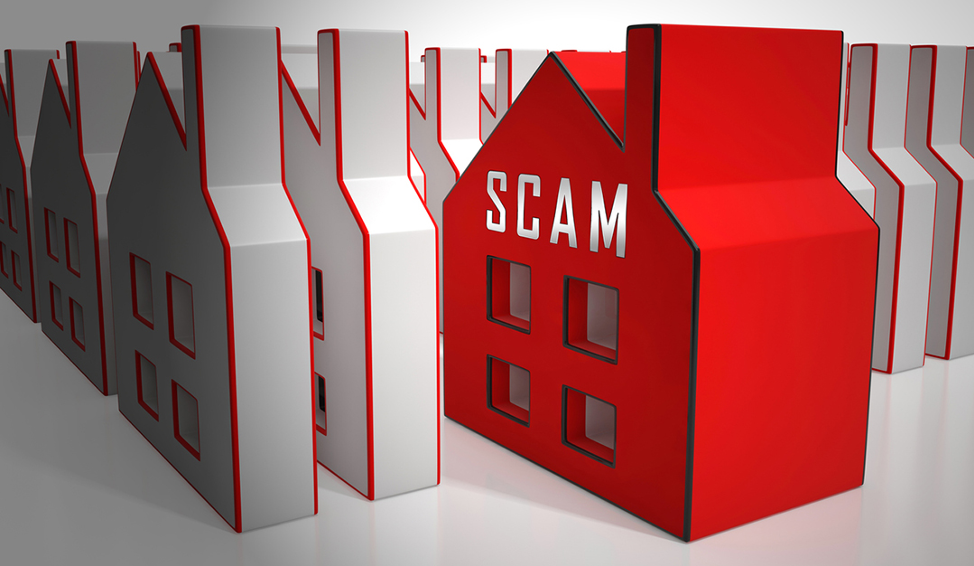 Jumping into the real estate scene can become really intimidating. If you're new to home buying, learning how to navigate tricky real estate jargon and terms can take up much more time than you'd initially thought. And unfortunately, there are many scams out there, preying on unwilling victims who don't know what to expect or what's standard. Having a reputable agent will ensure you never fall for some of the most common real estate scams, however, knowing what to look for helps you recognize vulnerable moments early on. Here's what you need to know:
Title Hack & Wire Fraud
According to the National Association of Realtors (NARS),  about 11,300 people were victims of wire fraud in the real estate and rental sector, up 17% from 2017, amounting to losses of more than $150 million. Wire real estate fraud almost always stems from hacking available title info on the property. Here's how it works: when you're about to go through the closing information on your property, you receive an email that cites details about your purchase and encourages you to complete the closing.
Ultimately, this money gets sent to the hacker who initiated the email. In the unfortunate event that you do fall for this, you will lose a lot of money AND your home. This type of hack is successful because it presents the recipient with information that's actually accurate and relevant to them. Furthermore, in many cases, the hacker is very experienced; they'll even CC your mortgage broker and real estate agent (with small, barely noticeable changes to their email addresses). You sure never send any money without reading the fine print and speaking to both your agent and real estate lawyer.
Mortgage Bait & Switch
There are many mortgage loan scams to look out for. For the majority of consumers, taking out a mortgage is one of the biggest expenses you'll embark on, and it's important that you really pay attention to any potential warning signs. Predatory lenders use many tricks to dupe borrowers, and one of the most common methods is the bait-and-switch. With this tactic, a lender promises an attractive loan offer, with manageable low monthly payments and great interest rates.
From here, you begin preparing all the financial arrangements. And right before you're supposed to sign, they come forward with much more unfavorable terms, in which the buyer agrees because they've already invested a significant amount of time and energy. This results in a high payout for the lender, and though it's not technically illegal, this scam hurts you in the long-run.
Damage Cover-Ups
With this scam, a major home issue is "covered" up with cosmetic changes, and the real estate agent and/or inspector may be involved in the coverup as well. For instance, the homeowner might attempt to paint over a toxic mold situation. The biggest issue is that if other "professionals" are in on it, it becomes very difficult to know when you're getting scammed.
To prevent this from happening to you, always work with your real estate agent and/or lawyer to go through home repair reports, and make sure you have a reputable home inspector with the proper licenses, and always research inspectors that have been recommended to you. You may be able to file a lawsuit against any damage you discover has been covered up later down the line, but you'll spend plenty of money doing so. Preventative measures are the best.
Pay Before You See
There's a common real estate scam that involves the home buyer or renter paying money to move in without having the ability to tour the property beforehand. This may seem like a pretty naive scenario to fall for, but many people do fall, victim, every year. Fortunately, there are plenty of warning signs to look out for.
First and foremost, you should never wire money to a homeowner or agency, and should never invest in a property before seeing it. Furthermore, these advertisements tend to have properties for rent that are underpriced for a local market and certainly "too good to be true." Often, the individuals that fall for this scam are new to the real estate space and have never dealt with agents. And lastly, these scams tend to be prevalent on platforms like Craigslist.