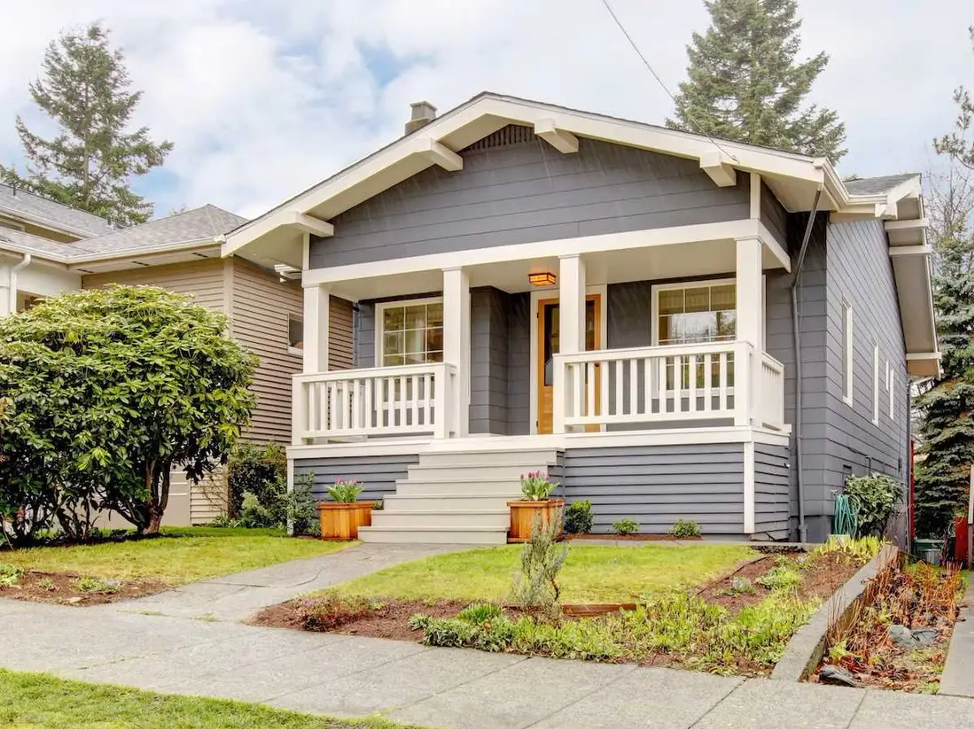 A starter home is a home that's ideal for a first-time property buyer. There are varying definitions of a starter home, however, they typically consist of the same common themes. A starter home is defined as property that buyers want and need at the current point in time. These homes meet temporary buyers' requirements and don't take up huge down payments or large mortgage loans, as the buyer anticipates outgrowing it several years down the line. Typically, costs range between $150,000 to $250,000 depending on location and property type.
It's also important to understand that the definition of a starter home changes as you move from city to city and state to state. For example, in New York City, where real estate prices are higher, the concept of a starter home is virtually nonexistent, but as you move further outside the city in other neighborhoods and suburbs, these first-time homes become more feasible. However, when it comes to purchasing a starter home, there are a few things you should know. To guide you in the right direction, here are a few tips:
It May Need Some Upgrades
In many cases, starter homes need a bit of work. These properties need repairs and updates that will ultimately boost the home's value when it's time to sell the property in the future. Sometimes, start homes not always located in the most ideal neighborhoods, but in the best-case scenarios, you can analyze market trends to determine whether a neighborhood is up and coming.
You'll Be Competing With Investors
Because starter homes tend to err on the side of needing some rehabilitation, investors typically have their eyes on them. Their goal is to scoop up lower-priced homes, restore them, and sell them for a profit. As a result, finding a well-priced starter home has become increasingly competitive. According to CoreLogic, the amount of investors buying starter homes has gone up 20% compared to the previous two years. For first time buyers with tighter budgets, competing with experienced investors is difficult.
Finding Your Perfect Starter Home
Buying any home takes some time and patience, but buying a starter means you may have to step back and reevaluate your expectations. Remember, starter homes are meant to provide a temporary foundation, and you shouldn't put too much stock into checking every item off your "want" list and instead prioritize your needs. With this in mind, you'll also have to consider the improvements you can make and not taking every home at face value. On the same token, you have to think about how much those renovations will cost. Because of this, finding your perfect starter home requires a precarious balance.
It's important that you don't get blinded by a pre-approval mortgage that's higher than you expected; staying on the lower end of the spectrum keeps your options narrowed to true starter home properties.
You also need to think about the next few years. Although this is a starter home, you may want to have children in the future, and that could happen before you've moved onto a forever home. Ideally, you'll have an extra room on top of what you need. For instance, if it's just you and your partner, a two-bedroom or two-bedroom with a flex third should suffice. On the same token, if you do have children or want to have children, a good school district might be a priority for you.
Lastly, you should have an exit strategy in mind early on. Is the neighborhood growing in popularity? What is the likelihood your property will appreciate in the next few years? Would renting your property be a viable option in the future? These are questions you should be asking.
Skipping Straight to a Forever Home
A "forever" home is a home that you plan to live in for the rest of your life. And as you explore your starter home options, you may find you actually prefer skipping a starter home and going straight for your forever home—which is what many millennials are doing. A chunk of modern adults has eclipsed the traditional path to home-ownership by staying with their families or renting longer, saving money, and using those funds to invest in a long-term property.
If you've invested much of your time and energy in growing in your professional career, and are happy with your current status, heading straight for that dream home may be ideal for you. There's nothing wrong with delaying home-ownership until you've built up your wealth. This is something you should think about as you evaluate your goals for the future.
Work With a Real Estate Agent
Starter homes are in high demand from investors and other buyers interested in starter home properties, and it's important that you work with an experienced real estate agent to guide you through the process. This is especially important as you navigate the world of real estate for the first time. Real estate agents will work within your budget and wish list and steer you in the right direction as you explore different neighborhoods and where you'll set up roots for the next few years of your life. An agent doesn't just have your best interests in mind for now—they also want you to succeed later on when it's time to sell your property and move on to the next place. Because your home isn't just an ordinary budget, but a long-term investment.