Make your luxury home even more appealing to potential buyers — or just make it even more enjoyable for yourself — by installing smart home technology. You might remember how expensive and complicated it was to automate homes in the past. Today, there's a multitude of options for adding smart tech to your home. Some options and products even connect with your phone. Read on to learn why going smart could be worth it for you.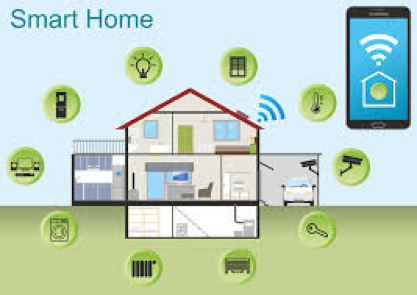 Photo Credit: https://pixabay.com/en/smart-home-home-technology-2005993/
Hands Free Activities
We've all been there, when you come home with your hands full of shopping bags, your wallet, car keys, and your cell phone. Instead of having to put everything down and readjust everything, you can use hands-free technology to tell devices what to do in your home. Devices like the Amazon Echo turn home lighting on and off with voice command. Imagine coming home from the beach, covered in sand, and kicking off your sandals. You can tell your device to turn on the lighting setting you want without getting sand all over the carpet. The voice command is especially useful for those with limited mobility. In addition to turning lights on and off with your voice, many smart home lighting systems allow you to program lighting designs for your home and change the color of the light.
Remotely Control Your Utilities
Enough with trying to predict the weather and guessing which temperature to leave your thermostat at before leaving the house. Smart thermostats allow you to remotely control your energy usage. Have the house toasty warm or cooled down before you get home for maximum comfort and relaxation. Smart technology like the Nest Learning Thermostat optimizes your heating and cooling system, which is better for the environment and better for your checkbook. After seven days, the Nest Thermostat begins to program itself to match your routine and save energy when you're not at home, at the office, or on vacation. Similar devices give you the same type of control over other utilities, like your water sprinklers and your lighting.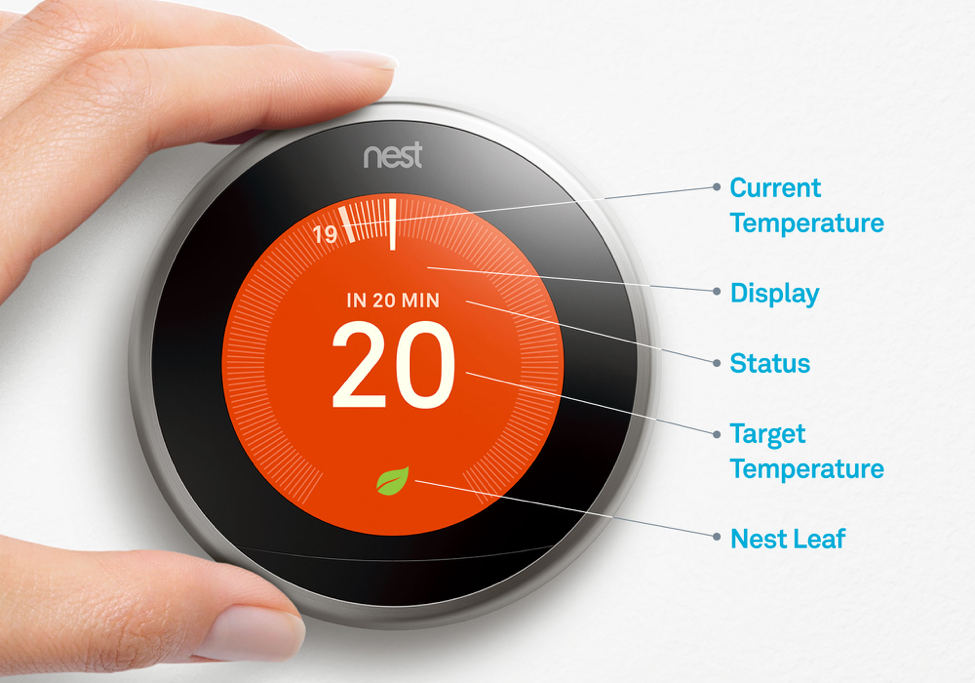 Photo Credit: https://nest.com/support/images/misc-nest-thermostat/3rd-gen/nest-thermostat-gen3-temp-screen-uk.jpg
Amazon Echo
Amazon Prime members will be excited to learn about the latest addition to the line of Alexa products: the Amazon Echo Show. Much like its predecessor the Echo, the Echo Show makes it convenient, easy, and fast to control your smart home technology (including lighting, garage doors, thermostats, lights, fans, locks, and televisions). The new iteration of the device includes a 7-inch screen, so you'll now be able to video call, watch videos, and check cameras from your Echo, like a security camera. Amazon is also advertising a baby monitor option.
Keep an Eye on Things
Previously, homeowners had to buy expensive security camera systems if they wanted to keep an eye on activity around and inside of their homes. Now, consumers can choose from an array of smart security cameras that function alongside their smart devices. If someone rings the doorbell, just check the camera on your smartphone to see who's on the other side. Speaking of security, we've all experienced that dreaded feeling that we forgot to lock the door or close the garage door on our way out for the day. With remote smart technology, you can check the status of your door lock and whether or not your garage door was really open.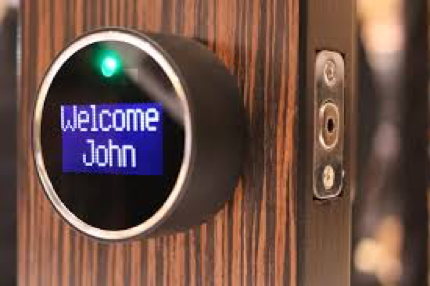 Photo Credit: https://commons.wikimedia.org/wiki/File:GOJI_Smart_Lock_(15207853585).jpg
Appeal Factor for Potential Buyers & Sellers
In addition to innovating your own use of your home, pre-installed smart technology will make your home more appealing for potential buyers and sellers. Technology that makes a space more functional could be a selling point for many buyers who are considering multiple properties. Keep in mind that smart home tech isn't just about making your space more fun and entertaining. There's also smart home technology that enables homeowners to prevent costly repairs. A smart leak detection sensor can find a leak and warn a homeowner about it before it gets out of control, leaving them stuck with expensive maintenance bills and possibly even mold in the walls. Other smart tech on the market right now warns homeowners when the plumbing is in danger of freezing or being damaged.
If you have more questions or would like to learn more about smart home technology in coastal Orange County luxury homes, feel free to contact us today at https://callkym.com/.