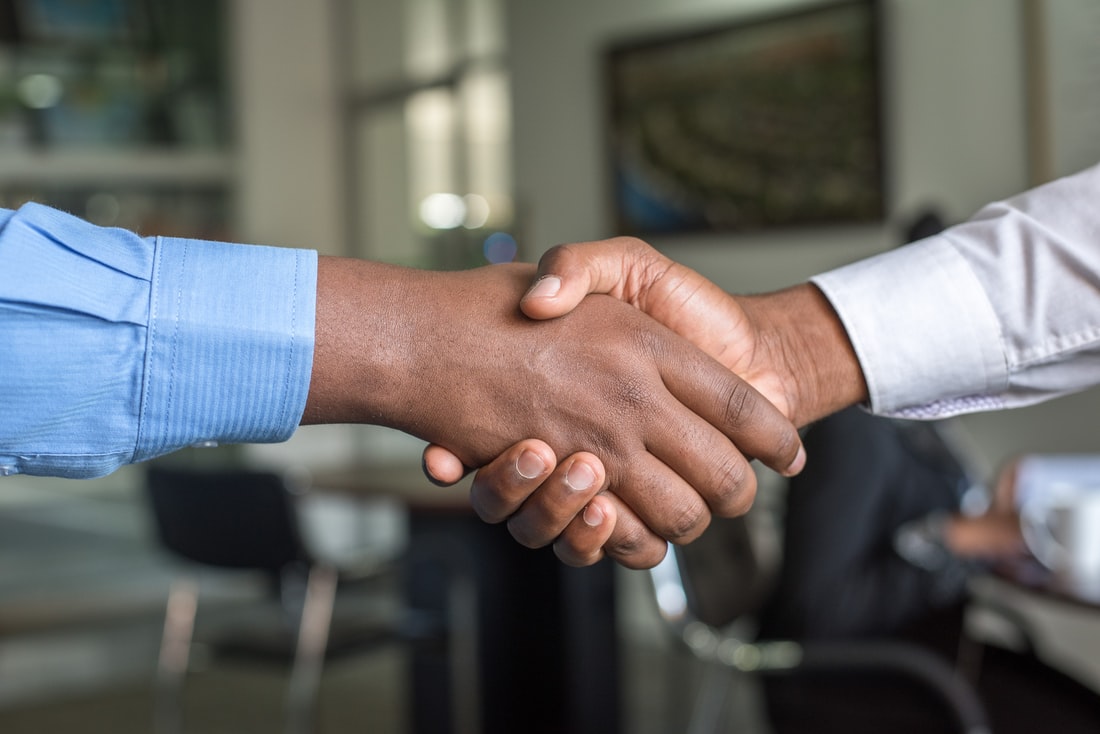 Real Estate Negotiations 101 for Buyers
It is commonly known that almost every buyer who is purchasing a home will more or less have to negotiate the price with the seller. Moreover, the seller will actually expect this and price their homes higher than the current market value.
Another known fact is the negotiating can be scary for most home buyers. The pressure of having to deal with all of the back and forths trying to come to an agreement is highly intimidating. On top of all of these, the time spent worrying if the deal will fall through or not can be dreadful.
However, knowing what to expect and how to prepare for negotiating can help make the entire process a lot more bearable.
How to Prepare for Negotiations
The key to having a smooth negotiation process is to prepare as much as you can. Here's how:
Tip #1: Find a real estate agent
You would be surprised by how many homebuyers skip this crucial step. Although it is true that there are a number of websites that everyone can browse through to find their dream home, a real estate agent does more than just help you find your ideal home.
Real estate agents are experts who can help you navigate through the entire home buying process from start to finish. This means that from helping you find a home to representing you during negotiations, you can expect to have their full support and skillset.
You have to remember that they're experts for a reason. A great real estate agent can write a stellar offer letter for you and you might not even have to go through negotiations at all.
Tip #2: Review your finances
Regardless of which real estate market you're in, there's a high chance that there are several other home buyers vying for the same property. This means, that the seller will only entertain buyers who they think are serious and able.
The easiest way to prove to a seller that you're serious is to show proof of your funding. For most home buyers, this is done through a preapproved mortgage loan.
A preapproved mortgage loan simply means that the mortgage lender has already confirmed the amount of the loan that you qualify for. This, however, is still different from a prequalification letter.
Tip #3: Do your research
How you negotiate will mostly depend on the current market conditions. This is why it's best to have a good understanding of how the market currently looks like.
For example, if the neighborhood you're interested in is a hot neighborhood and is currently attracting a lot of buyers, then you would have less room to negotiate as the seller has the upper hand. Conversely, if the neighborhood that you're currently interested in has a lot of properties up for sale with a few buyers, then you would have more room to negotiate.
You can always try to do your research on your own but a real estate agent comes in handy in this step as well as no one would know the current market conditions better than them.
What to do during inspections
Now that you have prepared for negotiations, here's what you have to do when it happens:
Tip #1: Conduct your own inspection
Home inspections can play a huge role when negotiating the final price of a home. Occasionally, a home seller will conduct their own home inspection but it'd still be best if you were to conduct your own.
A home inspection will evaluate the current condition of every corner of a home. This will reveal if the property has any major or minor issues. From the heating system, foundational cracks, and even the condition of the roof.
Should their inspection reveal any issues with the property, you can use this as leverage when negotiating for a lower final price.
Tip #2: Let your agent represent you
Again, your real estate agent is the expert in this situation. Not only do they know the terms and ways to navigate through this process better, but they are also professionals who can remove themselves from the situation completely.
This means that they won't be swayed or biased by their emotions since they are not emotionally invested in the situation. If you were to handle the negotiations, it is possible that in the heat of the moment, you'll get carried away and do or say something that is wrong or unnecessary.
Real estate transactions are extremely fragile during negotiations. One wrong move or miscalculated move can easily cause the deal to fall through.
Tip #3: Know when to stop
The last and final tip for real estate negotiations is to know when to stop.
It is possible that you'll encounter a seller who isn't willing to negotiate and is stern on their price. When this happens, some home buyers commit the mistake of agreeing with the seller and they would be forced to increase their budget.
For most home buyers, this option is only possible if they were to apply for a loan that is higher than their original budget. Although it is possible to make it work, sometimes, it's better to just look for a different property and walk away.
This is because the last thing you'd want to happen after all of the time and energy you've invested in trying to find your ideal home is for you to have that home only to lose it due to foreclosure.