Whether you own a luxury home in the Hollywood hills or a cabin in Colorado, dressing your space up with nature can transform any space into a peaceful oasis. And while plants add sophistication to room, it presents an array of other positive attributes and is about much more than adding style to the room.
Psychologists have found that incorporating plants into homes is proven to improve physical and social well-being. Psychologist Rachel Kaplan refers to the marriage between nature and stagnant spaces "restorative environments." Other studies have found that nature is even linked to happiness and creativity.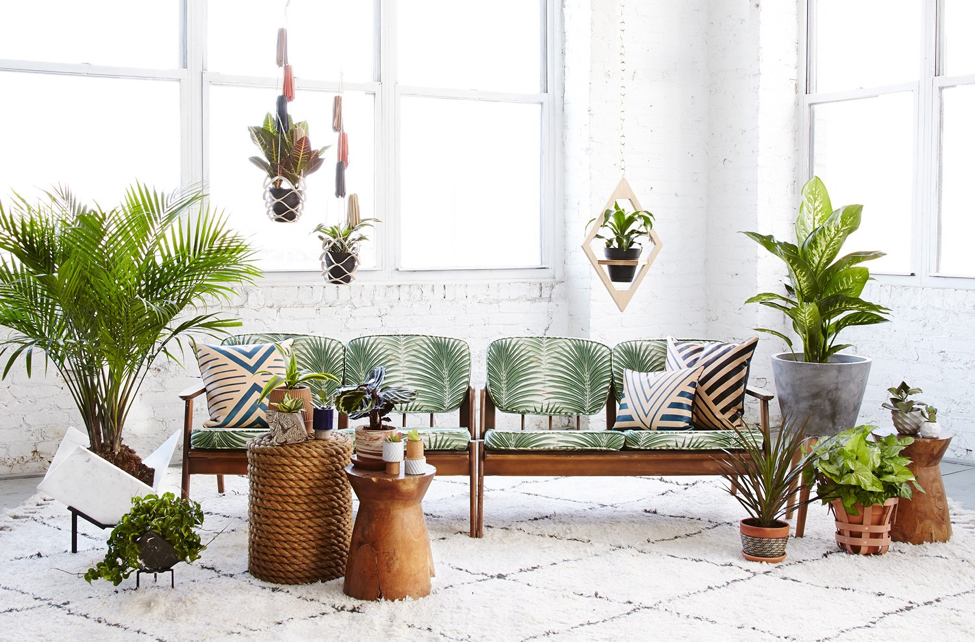 Source: https://medium.com/learning-about-interior-design/how-to-use-plants-in-the-interior-3926fcc9fec7
Simply put: adding nature into your household can do wonders for style and health. Today's luxury homes draw inspiration from the great outdoors to make their guests feel as homey as possible. If you're looking to add more green to your everyday spaces, there are countless ways to achieve this:
Create A Nature Mood Board
When it comes to interior design, a solid plan is the best way to go. A mood board acts as a blueprint for your vision, and guides you through to the finished project. Research luxury homes and interior design magazines to pluck inspiration from a variety of channels. During the planning stage, you'll likely find yourself leaning towards a theme that works well with your current design. For example, the desert-chic look is a popular choice among homeowners, as desert-inspired plants like cacti can be beautifully incorporated into modern and contemporary luxury houses. Pinterest is a great place to start gathering images that inspire you.
Catering To Dimly Lit Spaces
Dimly lit spaces don't have to be ignored when it comes to adding plants to the home. While most plants need sunlight and warmth, there are many beautiful plants that can still thrive in dark and/or cool environments, like the peace lily or heartleaf philodendron. And there are plenty of other options to choose from.
The lucky bamboo plant is synonymous with feng shui. It is native to West Africa are known for being nearly indestructible. The Golden Pothos is another strong one, and is one of the most popular purifying plants for indoor use. This vine-like plant doesn't need much to thrive, and its smooth, heart-shaped leaves are a pleasure to look at. And lastly, the ZZ plant is perfect for dark, dimly lit rooms. Its leathery leaves and dark stalks add dimension to a space, and the plant is so low maintenance, you won't miss a beat.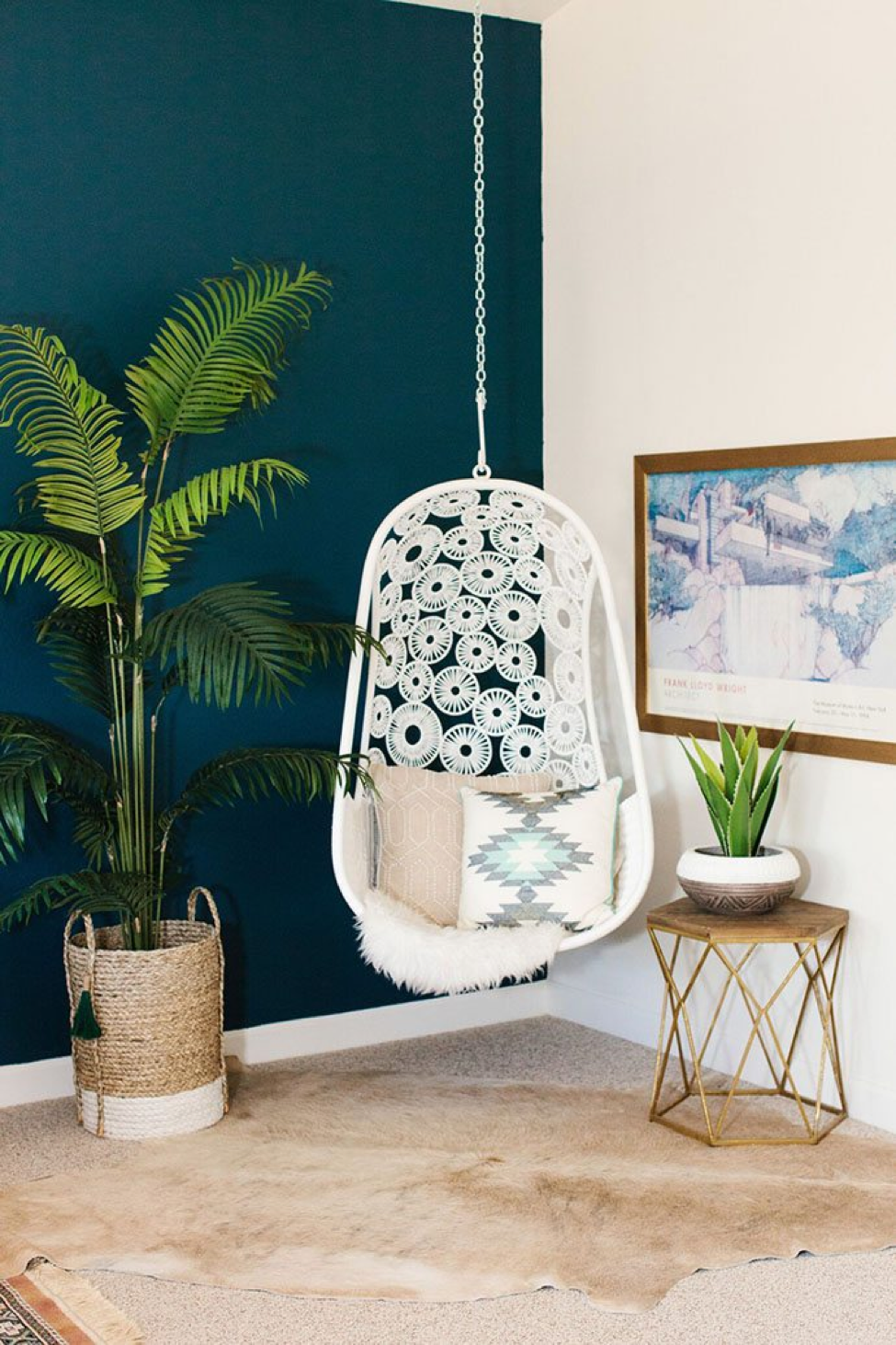 Source: https://theglitterguide.com/2017/01/10/a-home-that-beautifully-blends-tradition-and-trends/
Gather Some Flowers
Flowers present a myriad of aesthetic benefits. They bring charm, warmth, and color to a room. One of the best advantages of flowers is that they fit into any context. A vase of flowers can easily become the focal piece of energy. On the same token, subtle flower displays behave more like background noise while completing the overall vibe.
Flower arrangement itself is an art, but you don't need a florist to turn your floral dreams into reality. With the right planning and research, you can pick the best flowers for your home. Modern floral arrangements might include calla lilies, tulips, and orchids, while bohemian floral arrangements might consist of roses, dahlias, thistle, protea, and eucalyptus. Additionally, a bundle of wildflowers can balance out the pristine order that other house plants create. Pick them yourself, or order hand-picked bunches from craft marketplaces like Etsy.
Bring In The Terrariums
Terrariums are tiny little plant worlds that can't help but bring harmony to a space. There are dozens of high-end terrariums for purchase, but the creative-minded can make this a fun DIY project. These little enclosed forests have a combination of many mini plants: succulents, cacti, air plants, and ferns among them. Housed in glass enclosures, these natural aquariums are very low maintenance, but leave a big impression.
Nature Is Much More Than Just Plants
There are plenty of ways to bring the outdoors in that venture beyond houseplants and flowers. A great way to do this is to incorporate wood, rocks, sand, and earth tones into your home. A simple wooden tray on a coffee table does the trick. Plant contrasting and texture blocking is another stylistic way to build flavor in the home. There's a reason why terrariums look so well in enclosed glass — this mashup of clear solid and lush greenery create a winning combo. Glass, marble, wood, clay, and metals all look very well when mixed with greenery.
About the Author: An acknowledged expert in luxury coastal properties with more than fifteen years of real estate experience, Kym Talbert is devoted to serving the needs of home buyers and sellers in coastal Orange County. Known for integrity and perseverance, Kym combines unparalleled customer service with a state-of-the-art web marketing presence.