Today, more and more homeowners are choosing to make their home more sustainable and eco-friendly. Not only does this make your home more manageable to live in (with less expenses), but can be very attractive on the market.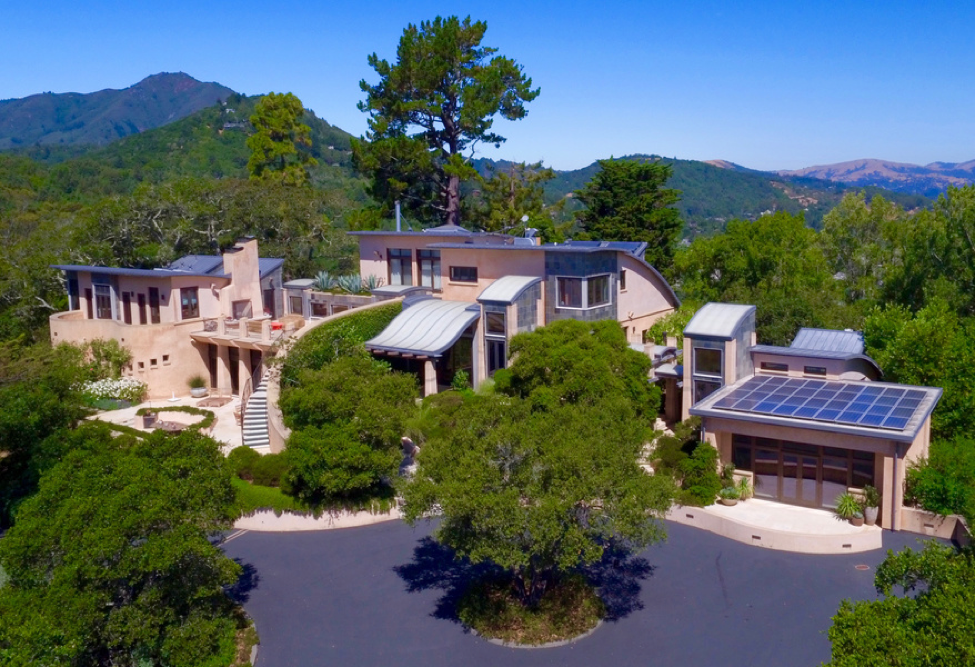 Photo source: https://static1.mansionglobal.com
According to a study conducted by the U.S. Department of Energy's Lawrence Berkeley National Laboratory, installing solar panels can increase your home's solar value by as much as $20,000. They also found that home buyers were consistently willing to pay more for homes with host-owned solar photovoltaic (PV) energy systems.
And in the state of California alone, green label homes––those that that are energy-efficient from green label companies like LEED for Homes, Energy Star and GreenPoint Rated––are selling at an average price premium of nine percent. To make the most out of your eco-friendly investments, it's important to consider several key selling points. Here are five tips for selling an eco-friendly home:
Show Off Your External Green Benefits
A "green" home offers several value propositions. When it comes to your eco-investments, it's important to highlight each of those value propositions individually. By educating your potential buyer, you're able to sell them on those key features. These green updates mean that the homebuyer won't to invest in additional fixes themselves.
Some external benefits include the reduction of greenhouse emissions and homes that were built using chemical-free, sustainable products. Many mainstream construction companies build homes that use low-cost, high-risk toxic carcinogens in their materials, which aren't eco-friendly at all. If your use is sourced using natural woods and non-toxic material, let your future homeowners know.
Advertise The Cost Benefits
If your home buyer is less concerned with external, long-term factors like reduced greenhouse gas emissions, sell them on the cost benefits. Solar panels, for example, can dramatically reduce your energy bills. If you have specific numbers, list them. For instance, if you have an electric bill from last year, and an electric bill from the same time period this year, you could easily demonstrate how solar panels cut your overall bill by 80%. Or, if you have an energy-efficient HVAC system, mention how much you save on your heating during colder months.
Keep Records of Everything
Warranty information for all the eco-friendly investments you make is necessary, for both yourself and your future homeowners. They need to know that purchasing your home offers insurance against the selling features they've invested in. Any receipts and proof of cost savings (as previously mentioned with the electric bill) will be highly beneficial. Additionally, this paperwork makes for helpful supporting documentation at open houses–particularly within competitive markets. If a homebuyer is torn between similar properties, they'll likely choose the one that will save them more money in the long-term.
Tell Your Agent Everything
Many of today's real estate agents are well aware of the benefits of an eco-friendly home, but it's important to disclose every detail to ensure they can effectively market the property. Additionally, the more they know, the more accurately the can price and list your home.
Some agents even specialize in selling green homes. For example, the National Association of Realtors awards realtors who have taken classes on green house education a Green Designation label. These real estate agents have a better grasp of best sustainable practices and green home marketing concepts. You can also keep an eye out for the EcoBroker designation, offered by a private company to agents of high green standards.
Alternatively, if you notice eco-friendly homes are on sale in the area, it could be beneficial to attend their open houses. Not only does this give you a chance to peek into the market competition, but also allows you to meet the real estate agent responsible for the sale. Since you already know they have experience working with green houses, all it takes is a little chemistry to build a working relationship beyond the open house.
Share Your HERS Index Rating
The Home Energy Rating System (HERS) is a system used to measure a home's energy efficiency. This is the industry standard, nationally recognized process for accurately calculating and inspecting a home's energy performance. Typically, the lower the score, the higher the resale value. Think of this as the real estate equivalent of a vehicle's MPG (miles per gallon).
For home buyers, it's an invaluable, reliable tool for better understanding a home's energy saving potential. It also helps to quantitatively support the seller's value proposition. Not only do you learn more about the eco value from the seller, but can verify their claims based on the score provided.
According to the U.S. Department of Energy, a typical home scores a 130 on the HERS Index, and is 30% less efficient than a standard newer home. On the other hand,  a standard newer home scores a 100 on average (and is 30% more energy efficient than a traditional standard home. A Home Energy Rater will assess your homes score by comparing it to data against a reference home that's the same scale and size.Other scoring systems, like the Energy Performance Score, Home Energy Score, also help reveal a home's energy footprint compared to other properties.