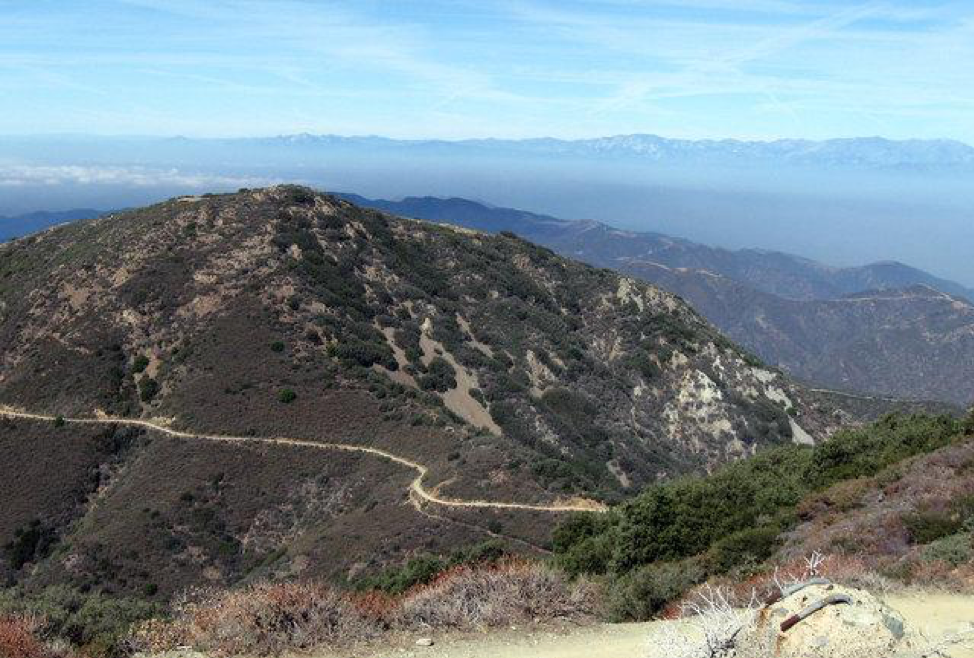 There are many physiological and mental benefits for living near nature. Living on the ocean can increase mental clarity and decrease mental chatter. Hiking has the same holistic mood-enhancing effects.
Indian Truck Trail to Santiago Peak
Winding up the side of a mountain located in the Cleveland National Forest with lovely views of San Jacinto the Indian Truck Trail is wide and has a steady climb. This is an alternate route for those looking to hike Saddleback Mountain. It is a 21 mile hike and takes a day to complete- around 10 to 12 hours. The trail is difficult and if you have a dog it is off-leash friendly.
Saddleback Mountain
The most common trail with the shortest distance to the summit to hike Saddleback Mountain is the Holy Jim Trail. The Santiago Peak is the highest point in Orange County, and the Santa Ana mountains, at a staggering 5,689 feet. This is definitely not a beginner's hike as it requires a high level of fitness.
Catalina Island to Parsons Landing Campsite
While there are tons of lovely offer hiking choices on Catalina Island, the hike (and slumber party) at Parsons Landing campsite is by far the most memorable experience. The distance is far, just over 15 miles, but the difficulty is easy. Space is limited at the 8-spot only Parsons Landing campground, and having a private spot on the beach complete with nostalgic beach noises creates the ultimate intimate hiking trip.
Modjeska Peak
This is an eight hour intense hike with heart rate spiking inclines and a fairly step descent through various types of terrain. Hiking to Modjeska Peak is like taking a trip back to a more primitive time. If you want a new challenge then choose this hike. The peak is 5,499 feet above sea level and it is the second tallest point in Orange County. The Hiking Guy has many resources and pieces of information you can use to create your ultimate hiking experience.
Caspers Wilderness Park (San Juan Hot Springs)
The hike to the San Juan Hot Springs in Caspers Wilderness Park is a moderate one. It will wake about five hours to complete and is 10.5 miles long, or you can opt for the longer 14 mile loop. This park is a wilderness preserve nestled at the base of the Santa Ana Mountains. The hot springs were once a fully functioning resort that were opened in the late 1800s and closed down in the early 1990s. You cannot go in the hot springs legally, but you can still hike to the springs, stop at the rest stops, and enjoy the picturesque view.
About the Author: An acknowledged expert in luxury coastal properties with more than fifteen years of real estate experience,  Kym Talbert is devoted to serving the needs of home buyers and sellers in coastal Orange County. Known for integrity and perseverance, Kym combines unparalleled customer service with a state-of-the-art web marketing presence.